The World
Convoy
N/A
Name: Caelia
Gender: Female
Age: 24
Appearance: Kingdom: Plegia

Class: Dark Flier

Weapons: Iron Lance, Elwind

Bio: Caelia was born the middle child of three sisters; which could have been considered a blessing or a curse depending on how one looked at it. However to Caelia it was definitely a blessing as being the middle child allowed for quite a bit of freedom from her parents who had focused their attention on her other siblings. She grew up to be a very lively girl who loved exploring the woods on the outskirts of town. Sometime during her late adolescence Caelia suddenly became very interested in black magic and the occult, despite her inability to actually use that form of magic in combat. She began to distance herself from her parents. One day Caelia mysteriously disappeared and no one in the town had seen her ever since. Though every now and then a rumor pops up of a young woman matching Caelia's description traveling through the country atop a black pegasus.

Personality: Despite her strange and slightly obsessive interest in black magic Caelia's personality couldn't be further from most people's image. Instead of a crackling madwoman brewing some weird green liquid in a cauldron Caelia is a bright and lively girl. She possesses a child-like curiosity and isn't afraid to stick her nose into other people's businesses. Some may say she's childish and they would be right, half the time. Caelia has a less cheerful side to her that she tries to hold in when in the presence of others. Only when she's alone or in the company of her closest friends will she show herself as a lonely little girl.

Other: Her pegasus' name is Florina. Often times she goes off on her own to the stables to talk to Florina as if she could understand her
Last edited by Kurio on Mon Mar 25, 2013 9:06 pm; edited 2 times in total
Name: Riesa
Gender: Female
Age: 26
Appearance: With posture regal and features sharp, Riesa is striking in appearance, almost like royalty. Her eyes are a malevolent violet, her hair long and dark, straight beyond what seems possible, cascading over her shoulders and down her back. Her lithe, sexy body is covered by a thin veil of black cloth like a dress going down to her ankles, and atop that she wears a billowing black cloak possessing eloquent gold trim with a strange golden symbol emblazoned upon the back, a violet gem in its center the same color as her eyes. Her skin is flawless and pale with very faint dark circles under her eyes, her lashes long and provocative, lips on the thinner side, yet teasing nonetheless. She wears a black leather belt around her waist at a diagonal, her satchels of herbs and ritual materials hanging from it along with a place for her tome to be tucked away. Her legs are long and elegant making her gait graceful and purposeful when combined with her excellent posture. She holds herself as a queen, looking down upon others as if they were her subjects, her eyes sharp enough to cut into the souls of those she gazes upon. Atop her head she wears a golden circlet, and in her pierced ears dangled golden hoop earrings. About her neck is a simple gold chain necklace with a beautifully cut amethyst gem embedded in a gold at the center resting just above her ample cleavage.

Kingdom: Plegia
Class: Sorceress
Weapons: Flux (E), Nosferatu (D)

Bio: A native of Plegia, Riesa was born to a pair of dark mages who had been excommunicated from an organization steeped in terrible secrets, the paranormal, and frightening rituals. Hoping that their daughter would be normal, the opposite occurred and she wound up being more adept at the dark arts than either of them happened to be. Despite dissuasion against pursuing the learning of dark magic, Riesa practiced her arts without regard to living creatures. She was a sinister and emotionless child despite receiving such great care from her parents. Her life could have been normal, but the darkness called to her eventually winding up with her discarding her connection with her parents to explore Plegia and begin to dabble in matters which would make the normal mortal soul shiver in fright...

Personality: With a sadistic, dominating, and sarcastic personality, Riesa takes to leading people rather than playing the part of the follower. Her mind is oft unreadable, masked by a portrayal of playful or mischievous nonchalance, and though a slight smile might be formed on her face, it does not mean that she is happy, or that anything good is in store for somebody. In essence, she is typically unpredictable when it comes to matters of the mind. She is not afraid to kill, but she'd much rather torture first. She derives immense pleasure from inflicting pain on living beings and it is not unheard of for her to do questionable things to the corpses of those she's killed. She is very strong and reliable, but whether or not she's trustworthy is up to the poor soul who finds itself in her immediate vicinity. Riesa is by no means loyal, and she doesn't find herself being attached to very many people. It takes a lot to uncover what lies deep within her jaded heart.

Other: Riesa takes pleasure in company of the female persuasion. She likes shy, easily intimidated people because they're more easily dominated. Her favorite foods include apples and strawberries, both enjoyed with whipped cream. She also thoroughly takes pleasure naked midnight dips in streams and lakes. There are quite a few odd things about her, but lets not get into those now.
Last edited by Masquerade on Mon Mar 25, 2013 8:18 pm; edited 3 times in total
_________________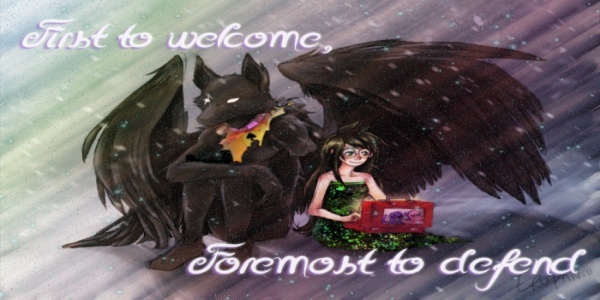 *Thanks to Mayari for the wonderful avatar/signature combo
WhippedCreame wrote:oh god yes eat my spaghetti confetti
Eternal Dreamer





Posts

: 16376


Join date

: 2009-10-28


Age

: 25


Location

: Home or work. Or some post-apocalyptic dream.



Name:
Charles Eternal
Gender:
Male
Age:
20
Appearance:
Spoiler:
Theme Song:
We Fight For Those Without Strength
Kingdom:
Plegia
Class:
Mercenary
Weapons:
Iron Sword
Bio:
A young man with no history, no past, until a prestigious family in the land picked him up off the streets and declared him their son, the heir to the family household or Eternal. This family, the Eternal family, saw in him a greatness, a potential to be a warrior unlike any other. Strong and healthy growth throughout childhood made him sturdy and powerful, and harsh training allowed him to weather the storms of adolescence. Now he lives as a traveler, a mercenary. When he returns home, he must challenge his oldest sibling to a dual, and thus earn his right as the household head upon his victory.
Personality:
An inspirational thought occasionally comes in mind when one witnesses the poetry that is a Mercenary's Dance. A whirl of steel, a tempest of iron will that shreds through ideals and bodies like paper. A philosopher and thinker in times of calm, but a cold killer when time comes for battle. The Mercenary is not heartless though, not in the slightest. He has respect and dignity, like any other human being. He will not take a life unless it is required of him, and he will do so without hesitation. He will not, however, harm a single hair on the head of a child. Instead, he may give them a cracker or a coin and send them off, then lop off the head of the client who requested the death of said child.
Other:
Has a strong sense of duty, but will not allow missions to interfere with his personal beliefs, much to the dismay of at least three dead clients.
-----
Name:
Kial
Gender:
Female
Age:
26
Appearance:
Spoiler:
Theme Song:
My Existence Is The Only Lie
Kingdom:
Plegia
Class:
Swordmaster
Weapons:
Iron Sword; Iron Sword (Dual Wield)
Bio:
A servant of the great Eternal family and a knowledgeable adviser and tactician. She grew up as a close friend to the eldest sibling of the Eternal house, Sariska. Being so close in age and friendship, Kial obtained all the skills of even the most proficient sword-user by a very young age. When she hit the wall, Kial began training her other arm with a sword. Her strategy is on par with the eldest sibling of the Eternal Family, but she remains their happy servant. Now she watches and observes Charles as he travels the world on his mission.
Personality:
Being so close to the eldest sibling of the Eternal family made her able to conceal all of her emotions in front of others, even those who she cares for. Even with this training though, she does not like to hide herself. She is level-headed and wise beyond her years, and is always a good person to talk to for advice, though her emotions sometimes get ahead of her in a few subjects.
Other:
She hates oranges and cats.
Last edited by Zerifachias on Thu Mar 28, 2013 3:11 pm; edited 1 time in total
Totes-Mcgoats





Posts

: 16374


Join date

: 2009-11-01


Age

: 26


Location

: Naletia



Name:
Etel
Gender:
Male
Age:
22
Appearance:
Spoiler:
Kingdom:
Valm
Class:
Wyvern Rider
Weapons:
Hand Axe (D), Iron Axe (D)
Bio:
Etel comes from a large family of Valmese wyvern trainers, who have always lived near Wyvern Valley, training and breeding wyverns as a profession. In fact, Etel can hardly remember a time where he wasn't surrounded by wyverns. Since he could walk, his parents had drilled him with the knowledge of everything wyvern - from how to clean their teeth to how to properly communicate with your flying partner. And Etel was perfectly fine with this lifestyle, and thoroughly enjoyed being around the beings he loved so dearly.
When Valm's emperor's idea to unify the worldly countries became wide-spread, it didn't take long for soldiers to show up at Wyvern Valley, demanding Etel's family's best pre-trained wyverns for Valm's war efforts. They had no place to decline; how could they say no to their duties as trainers and deny their home country's need for aid? As such, they supplied many a scaled-beast to soldiers who barely knew how to properly sit on a winged back. Etel's family, knowing that they basically sent their precious "children" to the frontlines, prayed for their wyvern's safey more than their rider's.
Optional Biography:

Months passed, and though Valm's conquest seemed to be going somewhat smoothly, things were getting rough at home. With the majority of the wyverns gone and not-a-one sent back home, Etel's family scraped by by selling wyvern trinkets and attempting to tame wild wyverns (a challenging task indeed) once again to get their business back on the right track. Slow going as this was, the group of wyvern riders made little progress. Afraid for their own immediate family's well-being, Etel watched his aunts, uncles, and cousins either sign up for the war themselves or sell themselves as a mercenary to send money back home to keep their family community afloat. Etel's own younger sister was one of the first to convert to the life of the sell-sword, and she continuously sent money back home until one day, her bi-weekly letters and money didn't come in. Etel assured his mother and father that his sibling was fine, probably been too busy and tired to write-in, and went off himself to supply for the rest of his family, fearing for the worst that his sister's letters and paycheck-- nor herself-- would be coming home any time soon.
Personality:
Being from a large family, Etel feels naturally at ease with both people he's familiar with and animals alike. He's not really all that talkative, especially with humans he doesn't know, but will lend a helping hand or a friendly ear to someone in need of assistance. A big brother type. When in battle, Etel's whole demeanor changes, his blood boils, and his wyvern and himself swoop about the battlefield cutting down foes as if he and his steed were born as one. Is very passionate about wyverns and his family back home, so they are the only topics he finds himself really rambling about. He likes children and finds them easier to handle than some adults.
Other:
His wyvern's name is Soire. He wakes up early to groom his winged partner, and cherishes her greatly.
He lost most sight in his left eye while trying to take down an enemy wyvern flier without harming the wyvern itself. It still aches sometimes, and he thought it would be displeasing to look at, so he covers it most of the time.
-----
Name:
Nichiu
Gender:
Female
Age:
24
Appearance:
Spoiler:
Kingdom:
Regna Ferox, Eastern Ferox, to be exact.
Class:
Sniper
Weapons:
Towering Bow (D), Iron Bow (D)
Bio:
Someone who seems like a simple woman at first glance, Nichiu may be more than meets the eye. She lives a life of solitude within the fields of Regna Ferox as a shepard, literally tending sheep and wooled animals. She has few friends due to her brash and forward attitude, though it doesn't bother her too much -- if you can't handle her words, you most likely wouldn't be able to handle her friendship, anyhow. Long, lonesome days spent on a plain gave her time to hone her skills with the bow, and she is somewhat known in nearby towns as "Dead Eye Ni". She didn't ask for a job raising livestock; her mother ran off when she was a teenager, and she was forced to look after the job her mother stuck her with, and somewhat despises her for it.
Hailing from East Ferox, Nichiu is biased that her hailing khan is "best" Khan, and backs up Khan Flavia to the ends of time, greatly admiring her. She hopes that one day, she will be able to serve Flavia as one of her champions.
Personality:
Nichui may look like a pretty woman on the outside, but within lies a mean, spirited, crude woman who's language could make even the saltiest sailor flustered. She's cocky and motivated -- Nichiu
knows
what she's doing, and knows that she's good at it. As a Feroxi, she loves a good tussle, running, and most physical activities. Her skills at making clothing, cooking, and cleaning are top-notch, though she hides these facts as she thinks it would make people look down on her. Though she is only a Shepard, she detests the thought of becoming someone's "trophy wife", and chases all men who attempt to woo her away -- with an expertly aimed arrow. She loves eating meat and dislikes people who can't fend for themselves.
Other:
The horns she wears on her head are from her favorite sheep,
Meeeeh
gan -- now deceased. Despite her manly behavior, she likes brightly-colored flowers, and a well-recited poem could make her heart flutter. Not like she'd show you or anything. She is also scared of riding animals.
Last edited by Creame on Fri Jun 21, 2013 4:47 pm; edited 1 time in total
REM Dweller





Posts

: 1889


Join date

: 2009-12-19


Age

: 74


Location

: Freaky cake frosting sex.



Name:
Celin
Gender:
Male
Age:
Appears 12; Actually 867
Appearance:
Spoiler:
----------------------
Kingdom:
Valm
Class:
Manakete
Weapons:
Dragonstone
----------------------
Bio:
His existence being for the most part a secret, Celin lived a rather uneventful life as one of the few remaining Manakete's in existence. His true family having been slaughtered ages ago, he lived in hiding on the outskirts of Valm merely living life as his needs demanded. He traveled very little and seldom came into direct contact, much less confrontation with anybody. On the rare occasion he did leave hiding (as one can only take so much alone time over each century), he did so under the most extreme caution and did his best to blend into his surroundings. It is only very recently that he has been forced to leave hiding under less than perfect circumstances, and this lies with his curiosity as to how the world shall handle the future with Prince Chrom dead and things looking far bleaker than he has ever seen them before.
----------------------
Personality:
Celin is very sensitive to the world around him, especially other living creatures. He has a sixth sense for the emotional/mental state of those around him and he treads very lightly around people who are not in the best of moods. However, when surrounded by good spirits he is generally very upbeat and carefree. While in a very good mood, he tends to cling to certain people and by the extension of his sixth sense, others almost feel increasingly better when near him. This is not to say, however, that he cannot be serious when needed. Quite the contrary, he easily "flips a switch" when needed (mostly in matters of safety) and thinks with a maturity that is far beyond the age of his appearance.
----------------------
Other:
Celin loves sweets and soft things, just... be careful if you give them to him in combination. And be warned that if you make him mad you will feel a wrath unlike any other; bet you've never had a dragon claw shoved up yer ass, bet you wouldn't like it either, would ya?
_________________
Prince of Dreams





Posts

: 9517


Join date

: 2009-11-29


Age

: 22


Location

: I stand at a crossroads and stare at a question.



Name:
Elwood
Age:
30
Appearance:
Spoiler:
-----------------------------
Kingdom:
Ferrox
Class:
Great Knight
Weapons:
Iron lance(D), Wyrmslayer(D)
-----------------------------
Bio:
Formed a Great Knight after eight years of constant battles, atop the tireless Equus and never having a single week off, the rider clad in grievingly heavy armour is known only as Commander Elwood among the soldiers. Being born to a Paladin mother and a Knight father, the only life Elwood knew was war, and even in the academy few students could were a match in either jousting or fencing. Five more years awaited the commander after the sagration, before a small cottage and a patch of land were finally achieved by the grace of the eastern Khan, thanks to the dubious blessing of a bolt buried deep in the side. The wound needed some rest, and so did the commander's heart. The two-years rest was short-lived, however, as news of brewing war forced the taking of the old spear and legendary sword, hidden away in a chest in the attic. The great armour needs polishing, and the bolt head, forever tucked between the liver and the ribs, still stings from times to times, but the love of battle burns deep into the heart of a knight, and for one who lived the life of a soldier, peace can never last long. Equus awaits in the barn, her heart stirred from the storm clouds of chaos she can feel coming, and her armor too needs polishing. But she will not need to wait too long.
-----------------------------
Personality:
Elwood is serious and rigid, having being raised in a household of military values, and having never learned to live any other way. Not one of constant speech, but being capable of long, flaming discourses, not fond of telling jokes, but quick to praise and quicker to scold, Elwood knows how to be a leader and how to be a vassal, but has a very hard time handling personal relationships. It is actually unknown to this day to which side the knight's heart sways, probably because of the few oportunities a life of campaign brought.
-----------------------------
Other:
Elwood hates dragons of any kind, and is specially sereve with wyvern riders under command having the only brother killed by the steed of one at just 10 years old.
A very heavy eater, and even heavier drinker, Elwood has a deep passion for pork and dark beer, but avoids them if possible, for fear of not behaving on table as is expected of a knight.
Some say Elwood has a stronger relationship with Equus than with his family and friends.
Elwood hates using pronouns.
Fleeting Dreamer





Posts

: 1147


Join date

: 2012-05-05


Age

: 26


Location

: I was BORN to the stage, baby!



Name:
Kael
Gender:
Male
Age:
29
Appearance:
Spoiler:
Kingdom:
Ylisse
Class:
Swordmaster
Weapons:
Armorslayer(D)
Bio:
In a small patch of land lived a very humble farmer, his wife and son. They grew rice and raised goats, but life was hard and food was little. One day an old traveller made his way to the farm, hunched, tired and hungry. Even with little food and space, the family sheltered the old man and gave him a place on the table, some rice and what meat they still had. On the following day, before leaving, the elder revaled himself as a travelling sword master, and in reward for the couple's generosity, offered to take their son in apprenticeship. Even if they would miss the young boy, they rejoiced, as he would have a shot at a much better life. For years he trained, until he was an adult and had grown into a full-fledged swordmaster himself, making a name that rivaled his teacher. The old man came, however, to his grave, as time at last caught up with him, and Kael decided it was time to go home, only to find it scorched to the ground by bandits. There was no more left for him than the life of a wanderer, of a mercenary, and the chance to help others and bring evil doers as those to justice. As for the murderers of his parents, they never had the chance o see another day.
Personality:
Kael is a rather quiet and contemplative man, one who will always choose stargazing over a drunken revelry, the practive of kata over sparring, and a simple pearl of wisdom over a long, harsh lecture. He is one of sweet heart and tender soul, always eager to help others at his own expense, behaviour learned form his parents and from the suffering brought by evil men.
Other:
Kael acts strange close to jasmines. It's hard to tell why.
Fleeting Dreamer





Posts

: 1147


Join date

: 2012-05-05


Age

: 26


Location

: I was BORN to the stage, baby!



Name:
Selina (Moon) Vulpiano (Sly as a fox)
Gender:
Female
Age:
16 (physically and sometimes mentally) actually 146
Appearance:
Spoiler:

Add in sharp teeth, slightly longer ears (still human, just longer like an elf), and longer nails. (No furry ears or tail in human form) Hair is a silver gray (similar to this, but a little brighter) and eyes are blue.

-minus the bow and scarf and make it about average fox size. Also, the eyes are still blue.

-Most stones are round, but I chose a pointed one to be wearable and more beastly shaped
Kingdom:
Ferrox
Class:
Taguel
Weapons:
One small dagger (human form), teeth (both forms), claws (both forms), and cuteness (fox form namely)
Bio:
Despite Selina's age she is not very bright, nor is she at all the type to act adult like. Some would assume since the Taguel genocide, children of Taguel race would be more mature, forced to grow up quickly to survive. Selina, a rare breed of Taguel that none knew survived the killings, is definitely a little childish at heart. Her breed had managed to survive on wits and instinct alone. Very few had made it out, but Selina's mother was one of them. Selina was born shortly after the genocide and grew up in the shadows of people. Taguels had to be very careful to avoid detection during the delicate angry times which made Selina very edgy around people. This avoidance led her to be what she is today. A Thief.
As a thief, Selina uses her fox form to sneak around in utter silence stealing things of value when she can, but mostly stealing food for survival. Her mother had tried to keep her from doing too much to avoid detection, but once the girl produced a fondness for shiny objects, it grew hard to tame her.
Selina's mother died of old age five years prior to the current situation, leaving a still troublesome scar on her mind. This depressing problem leads Selina to do more daring thefts. She does them to keep her mind focused on the tasks at hand rather than on the past. She was caught only once during her thefts and her secret almost was revealed, however, in fear of the man saying anything she'd acted without much thought and simply killed the man; glad they had been alone.
Selina lives her days in the woods; not caring to be in a town where people are close. She prefers to steal from wayward travelers when they least expect it. But more recently, she'd been stealing from military outposts, especially from those who travel to them since they would carry things not from her land. In the military base, she'd only been spotted once and that was while swiping food. Thankfully the chef had thought her to be just a simply fox who'd been hungry. She'd had some things thrown at her, but nothing too serious nor anything that made her reveal her human form.
Personality:
Her foxy half leads her to be a very curious and quick witted person. She will naturally be curious of anything unusual and become rather obsessive if she really likes it; especially if it's something shiny. If there is something shiny around she is almost guaranteed to go after it. She is rather feisty, a characteristic that is most prominent when people touch her, but she also feels as if what she does is right, so she will tend to argue. If you embarrass or scold her into feeling lesser than she should, she tends to shut in on herself and act dejectedly. If you simply insult her, she's prone to insult back and/or even try to assault you for it; part of the feisty package.
Other:-3 major weaknesses
(just a personal must have):
1. cannot keep a shift well when asleep or sick. Usually she will revert back to the more human shape when unconscious due to the inability to focus her mind into the shift.
2. Hates being touched; borderline fears it.
3. She is obsessed with shiny objects. She will do almost anything to get it; especially if it's something rare.
Tormented By Nightmares





Posts

: 164


Join date

: 2013-03-27


Age

: 25


Location

: Among the circle of sins




---
Permissions in this forum:
You
cannot
reply to topics in this forum