January 2nd, 2015
Amidst the remnants of the cleaning crews and the hungover partygoers from the previous day's debauchery, you returned to your home weary but happy. This new year was already shaping up to be something spectacular, even if that tipsy college girl had thrown up on your new sweater. She couldn't help it. You didn't mind. It was New Years Day––time to live a little! And besides, life in the city wasn't all that bad. In fact, moving out here was probably the best decision you'd ever made. Something about the magic of urban living––the energy that kept the place from ever sleeping––excited you. Enticed you with its charm and glamor until you couldn't keep yourself from it any longer. It felt right.
And boy did it feel right yesterday! . . . But that's a story for a different time. See, when you got home, before you shed your clothes haphazardly and feel into bed like you so desperately wanted to, you stopped. A single envelope laid on your countertop (which had been cleaned amazingly!)––its ivory colored paper and gold seal reflected the meager light in your shoebox of an apartment.
That's strange,
you surely thought to yourself, for no one lived with you and you hadn't given anyone a key, much less gone to check your mail. You were still new here––you hadn't made friends yet. And yet, when you reached for the envelope, you found your name in a fanciful purple script.
Curiouser and curiouser,
to quote Alice. You quickly opened it and pulled out a very elegant letter written on the finest paper.
Dear
XXXXX
You are cordially invited to the first showing and following reception of Nathaniel M. Davis' latest Broadway production The Role of a Lifetime this Saturday at the Davis Estate in ------. Do not feel pressured to dress up for the event, as Mr. Davis, himself, encourages casual dress for this performance. Attendance is mandatory. Accommodations shall be made should you require them. We look forward to seeing you there.

Regards,
Clarissa Noelle Davis
Head of the Davis Estate
You blinked twice at the word 'mandatory' and wondered just how someone could make such a demand. Still, a free never-before-seen show and dinner on top of not having to go out and dump money on nice clothes? You hadn't had a sweeter deal since the All-You-Can-Eat Ice Cream buffet at Sunday's!
What could it hurt?
you had thought to yourself, setting the letter down and slipping into bed.
Little did you know just what Saturday would bring.
_________________
Prince of Dreams





Posts

: 9517


Join date

: 2009-11-29


Age

: 22


Location

: I stand at a crossroads and stare at a question.



*stamps footprint*

I'm game.
Totes-Mcgoats





Posts

: 16374


Join date

: 2009-11-01


Age

: 26


Location

: Naletia



_________________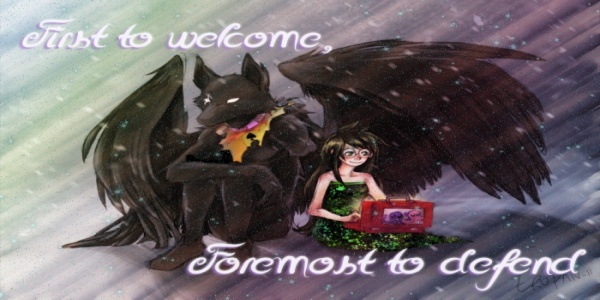 *Thanks to Mayari for the wonderful avatar/signature combo
WhippedCreame wrote:oh god yes eat my spaghetti confetti
Eternal Dreamer





Posts

: 16376


Join date

: 2009-10-28


Age

: 26


Location

: Home or work. Or some post-apocalyptic dream.




---
Permissions in this forum:
You
cannot
reply to topics in this forum