Myridan City, The Spirit Realm of Lyreth, Year 2245

In a universe filled with the presence of an energy known as Mana, there exists several hidden pocket dimensions that remain untouched by Mana's influence. One such dimension goes by the name of Lyreth, and it is completely inaccessible by beings from other realms and dimensions. This was done so on purpose. The rulers of the realm, the Cordelian Council, sealed the dimension themselves with their powerful magic derived from a different energy known as Spirit. Spirit draws upon the power of the mind itself--a power known as Psyche. It is vastly different from Mana, and definitely not as widely accepted. All across the universe, the ability to use Spirit energy is very rare. It is said that it is the destiny of those with Spirit powers to directly impact fate and alter the course that the universe is taking. Those who worship Mana as an entity and even those who accept Mana as just a natural way of life tend to discriminate against those who can use Spirit, forcing them to feel like outcasts. Death would surely be abound if the Spirit users could not defend themselves but they are far more powerful than Mana users. Their magical strength is greater for the Mana users have no resistance to the power of Psyche, and Spirit users are resistant to the effects of Mana-based magic due to their immense Faith, a trait used to weaken the effects of incoming magic from any source, with none-Spirit sources being vastly reduced. Mayhap it was fear that caused the discrimination, but the Spirit users were forced to seek sanctuary somewhere in fear of further persecution and torment regardless. The ancestors of the current Cordelian Council decided to combine their powers to tear a hole in the fabric of space in order to fill it with a dimension made purely of Spirit where the energy could be abound, the denizens would be safe, and the dimension would never be found by beings of Mana.

This was supposed to be the case until a fateful day in the year 2245 when a young thaumaturge ventured to the marshlands outside the great city of Myridan and found several beings not of this world. Shocked to no end, she realized that they were users of Mana. This was an unprecedented occasion. Through the years, the realm experienced paramount peace, but now...the threat of an invasion presented itself. The thaumaturge was positive that these people were no soldiers from the outside realms, but if they could make it through, so could those who meant harm upon the Spirit users. The council had to be alerted...

Join the young thaumaturge and her knife-wielding partner on a journey across Lyreth in order to investigate the breach in their realm and seek a way to prevent further access to it from the outside. You are the lost souls that came across the realm and must learn to adapt to its ways including the forsaking of Mana. Form your own Psyches and draw power from them to cast powerful magic and use unbelievable abilities with Spirit energy. Find out how you were displaced from your original worlds and learn the truth of whether or not you can return, even if you want to. Will you come to love this new pocket dimension? Or will you cry for your home world every night? What fate rests for you in the future, and what fate will befall this realm of Spirit? It is up to you to find out, for only time will tell.

So yeah. You are displaced from your home world and find yourself in the marshes outside of a large city in the Spirit realm of Lyreth. One of my characters will find you and take care of you, assisting you in adapting to the realm while the council mentioned above determines what should be done about the situation. Regardless, you have a large journey ahead of you not for the faint of heart. Join if you will, and if not, then back to the realms of Mana you must go.
_________________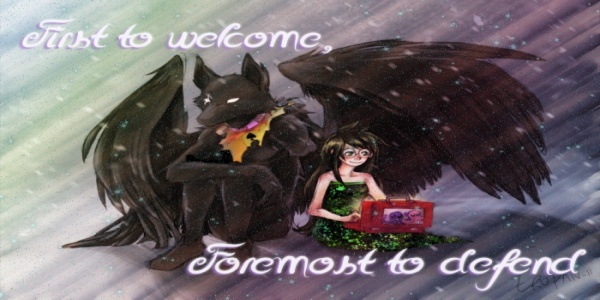 *Thanks to Mayari for the wonderful avatar/signature combo
WhippedCreame wrote:oh god yes eat my spaghetti confetti
Eternal Dreamer





Posts

: 16376


Join date

: 2009-10-28


Age

: 26


Location

: Home or work. Or some post-apocalyptic dream.



You know I already have my character picked out and everything.
Claiming
Magic Nuke
.
_________________
Prince of Dreams





Posts

: 9517


Join date

: 2009-11-29


Age

: 22


Location

: I stand at a crossroads and stare at a question.



I'm interested.

Making profile eventually.
Totes-Mcgoats





Posts

: 16374


Join date

: 2009-11-01


Age

: 26


Location

: Naletia



Void Sleeper





Posts

: 604


Join date

: 2012-06-22


Age

: 26


Location

: Eternal Dream Hell




---
Permissions in this forum:
You
cannot
reply to topics in this forum