CHAPTER ONE:
Darkness Looms Overhead
Summary:
The Father and King of the nation, Janus Arnell, has passed away. The circumstances behind his sudden and inconceivable affliction has thrown the whole kingdom into a near-panic, calmed only by the presence of his firstborn heir and beloved daughter, Hiki Arnell. The day of her coronation ceremony draws ever closer, and the moment where the Princess will become Queen is imminent. What darkness looms over the horizon terrifies the people, and with the blight so widespread that even the King himself could not survive it, the hope for survival is dim. Where shall the Light lead us?
Player Characters:
Masq: (2)
Valeria Canterwell
Location: Nolathan
Wendell Alstere
Location: Ermith Wilds
Sliv: (1)
Cerys Wren Shaere
Location: Nolathan
Vergil: (1)
Eimhir Ceallach
Location: Nolathan
Last edited by Zerifachias on Thu Sep 03, 2015 8:13 pm; edited 1 time in total
Character Chapters

The Queen's Blight

A Commander's Stigma

The Bard's Song

A Sheep Amidst Wolves

Memories of Strength and Will

Aurora Blade Mistress


Hiki Arnell
Appearance:
Birthdate:
Summer 623, June 30.
Height:
5'6''
Weight:
130lbs
Hair:
Midnight Blue
Eyes:
Pale Indigo
Body Type:
Slender
Blood Type:
A-
Background:
Hiki Arnell is the firstborn child of King Janus Arnell, a well-known and well-liked man whom cared for his people as much as his predecessors. The blood of magic runs strongly through her veins, as it does with all of the true blood heirs to the royal throne. Hiki grew up, pampered and cared for by a wet nurse, knowing full well that one day she would take over the throne of her father and her father's fathers. Ermith did not distinguish man from women when it came to matters of the throne, and so Hiki would eventually learn politics from her father and his royal advisers.
When the gift of magic finally revealed itself in Hiki's blood, she was taken in by the clerics of the cathedral to learn the secrets of magic and train in the element she was affiliated with. Light, as it turned out, was a dangerous element to toy with, just as Dark was, but perhaps on a lesser scale. The absolute purity of the element could corrupt mankind in a different way, a corruption coming from obsession with goodness.
Personality:
Extroverted; Enjoys the presence of others greatly and always wishes to find someone new to make friends with. Life in a castle surrounded by guardsmen and siblings is stifling, Hiki always tries to get her personal guard to take her outside to meet the people of her city. The citizens notice this, of course, and works absolute wonders for her public image, but that is not the reason Hiki goes out to see them. She cares for her people with a kind and gentle heart. Hiki sees sorrow in one of her people as her own suffering, as well as their joy.
Attributes:

Physical
Strength: Extremely Low
Skill: Very Low
Agility: Average
Defense: Low
Constitution: Very Low

Magical
Willpower: Very High
Skill: Very High
Incantation: Quick
Resistance: Extremely High
Mana: Very High

Class: Mage; Healer, Support
Element: Light
Skill Rating: Acolyte ---> Apprentice ---> Accomplished ---> Expert ---> Master ---> Sage
Last edited by Zerifachias on Sat Aug 22, 2015 4:16 pm; edited 1 time in total
Cetri Virianna Reshe
Appearance:
Spoiler:
Birthdate:
610 Autumn, October 11 (32 years)
Height:
5'11''
Weight:
180lbs
Hair:
Golden Brown
Eyes:
Ruby
Body Type:
Lean, Athletic
Blood Type:
AB+
Background: The daughter of a large and powerful noble family tasked with the protection of the blue blood. Each heir to the family is born knowing that they will once take up the mantle of Knight-Commander. Cetri was born with this knowledge, knowing that as the heir it was her duty to follow her predecessors and become that which no woman has been before. Knight-Commander of the King's Armies. Her gender became an issue many times during her training, but Cetri persevered and grew in body and in mind at an alarming rate. From a very young age, Cetri gained the honor of Shadowing a Knight until he met his death at the hands of a barbarian raid.
Cetri was the only survivor of the attack. The company she was with were thirty heavily armed and well-trained soldiers and three Knights. Their task was simple, rout the enemy out of the abandoned village and do what they could to restore it. The company arrived and slew the barbarians who made the village their camp, but that was not the whole of the raiding party, as Cetri would come to find out later when she saw a scout over a hill. She warned the others not to let down their guard, but they ignored her, for she was just a woman.
The barbarians came in great numbers, overtaking and overpowering the drunken soldiers and killing them all. Cetri lived only by hiding beneath one of her fallen allies and faking her own death. She knew she could not win against so many a foe, but even to this day her only regret, her biggest fear, is that she may not be forgiven for her cowardice. Eventually Cetri returned to the capital, blooded and bruised and alone. Her rank was stripped from her, and she had to start from the beginning as a Recruit all over again.
It was Princess Hiki whom eventually came to Cetri and absolved her of her past, giving her a title that Cetri believed she had no right in taking. She became a fully fledged Knight, and just one year later an act that saved Princess' Hiki's life gave Cetri what she longed and dreamed of achieving, but never daring to ask for: Knight-Commander.
Personality:
Above all else, Cetri is humble. She takes pride in only Princess Hiki and the King, and her sacred duty to protect them from evil. She remains skeptical of the people not within the castle's walls, and even then she is suspicious, but only for the sake of those whom she must protect above all else. Cetri would not hesitate to dispatch an enemy or give her life for the sake of the King and his family, especially Princess Hiki. To others, she remains distant, a scar of the past where her gender caused many to mock her and take her for a fool. She pays them no heed now, for now she is the one laughing.
Attributes:

Physical
Strength: Extremely High
Skill: Very High
Agility: High
Defense: Extremely High
Constitution: Very High

Magical
Willpower: High
Skill: Average
Incantation: N/A
Resistance: High
Mana: Low

Class: Warrior; Guardian, Damage Mitigation
Element: Light
Skill Rating: Recruit ---> Soldier ---> Shadow ---> Captain ---> Knight ---> Knight-Commander
Valeria Canterwall
Appearance:
Spoiler:

Lithe and tall, this acrobat has the sort of body that allows for physical feats most unimaginable from scaling walls to slipping through or cramming oneself into tight or cramped spaces. Evasive and agile, Valeria dons a tight black leather suit, every muscle and curve accentuated by the material. She wears a light violet belt around her waist and is typically wearing solid black flats upon her feet with short tassels. She dyed her hair violet with bleached blonde streaks in it, and her contacts make her eyes look the very same violet color as her hair. Her true hair and eye color are unknown. Wrapped around her form is a crimson curtain with which she uses in her performances, however, it has a great many more uses than just entertainment.
Birthdate:
Winter 616, December 12.
Height:
5' 11"
Weight:
152 lbs.
Hair:
Currently Violet with bleach blonde streaks. Real hair color unknown.
Eyes:
Violet. Real eye color unknown.
Body Type:
Lithe
Blood Type:
AB-
Background:
Coming from a peaceful village in Ermith, Valeria grew up in a great environment that really fostered her imagination. She was the hit of the village among the other children. They would always vie to play with her, for it was her that was capable of creating unbelievable scenarios to play and act out. Pretend was second nature to Valeria, and she became popular because of it. In her teenage years, her parents expected her to break out of that way and focus on a meaningful job like farming, trading, or something of the sort, but she was determined to act. She wound up writing a lot, and recited her poetry in the village square oftentimes earning her a small audience and an impromptu payment from everyone around that could afford to spare a bit of money to her. Even with her making money in such a way, her parents were not content.
As she neared adulthood, Valeria realized that she could not satisfy her parents and decided to leave the village to become a bard. Learning of tales and spinning tales for village and towns around Ermith despite the chaos that had and would come to ensnare it. She would be the sparkling ray of light in the darkness spreading happiness to those who desperately sought it in rough times. For several years she wandered, carrying around a crimson curtain that was given to her by her childhood friends, one that was sewn by them. She cherished the thing and would wave it around at the start of one of her tales to set the stage. Starting to miss them and her parents, she decided to revisit her village one day...but when she set upon her home, she realized that she had no home anymore. Her village had succumbed to a terrible plague. What was once a wondrous sanctuary was now nothing more than a graveyard--a field of corpses and rotting buildings. She tried to take account for everyone who had died. It seemed some of her friends were missing--they must have left the village too. But she was able to find the bodies of her parents and mourned for them. Instead of giving everyone a proper burial, she built memorials all around the village--an honor to the people she grew up around, and a warning to those who were drawing too near. It was best for her not to stay for long should she fall to the same fate.
When her business was done, she departed the village and never looked back. She became quiet and found it difficult to spin her tales anymore. She only did what was necessary to get her food and lodgings, but nothing more outside of that. Nobody could pierce through the shell she was forming around herself. Ermith was succumbing to darkness, and so was she. In the depths of the night she would fight creatures that assailed her, unleashing her mana in a creative way--enchanting the curtain in order to pull weapons from its folds. Any weapon she could imagine would be in her hands in but a mere second. In battle, she found it easy to lose herself, and her old self would come out to perform a show most exquisite. This was her outlet. She was a fighter whereas once she dreamed of being a storyteller forever. Maybe one day her curtain will find itself being used for its original intention, but for now, it remains an instrument of demise...
Personality:
A quiet and mysterious soul typically, Valeria's true personality shines in the heart of battle. In a fight she is playful and open, putting on a show for any spectators that might be around--mainly her comrades-in-arms. The battlefield is a stage and the progression goes on, act by act. There will be great highs and baffling lows, but the story always ends in Valeria's favor. When the battle ends, she goes back to her reserved self, opting to engage in conversations every once in a while, but preferring to stay in her own whimsical little world making her seem pensive. What is it that she's always thinking about? Only being around a person she knows really well and is comfortable with can bring out the playful side of her outside of battle.
Attributes:

Physical
Strength: Very High
Skill: Extremely High
Agility: High
Defense: Very Low
Constitution: Low

Magical
Willpower: Extremely Low
Skill: Low
Incantation: Not Applicable
Resistance: High
Mana: Average

Class: Performer; Physical Fighter, Melee and Ranged
Element: Neutral
Skill Rating: Dilettante ---> Writer ---> Storyteller ---> Performer ---> Bard ---> Master of Legends
_________________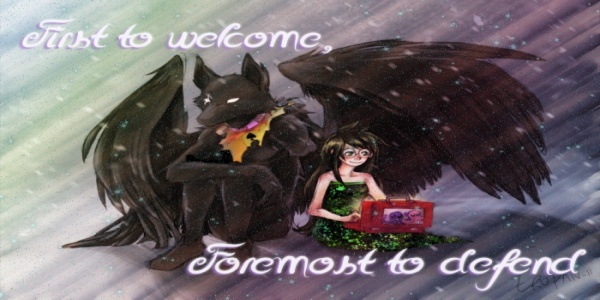 *Thanks to Mayari for the wonderful avatar/signature combo
WhippedCreame wrote:oh god yes eat my spaghetti confetti
Eternal Dreamer





Posts

: 16376


Join date

: 2009-10-28


Age

: 26


Location

: Home or work. Or some post-apocalyptic dream.



Wendell Alstere
Alias:
Zieg Kreeler
Appearance:
Spoiler:

A short young fellow, Zieg, as he prefers to be called, carries himself with pride, medium length dusty brown hair kept combed and tidy, bangs lightly obscuring one of this dazzling eyes, the color of a forest's foliage in the dead of summer.  His skin is tanned and unblemished for the most part but he has received several scars on his arms and a couple on his face--small, true, but still scars.  He scorns the casual dress of his father and leans towards his mother's more regal manner of dress, wearing a nice spotless white dress shirt with black buttons and a beautiful midnight blue waist coat with scarlet lining and designs over top of it.  He wears a matching pair of dress trousers lined with scarlet as well and shined black dress shoes with silver buckles.  The sleeves of his coat are long and flared out at the ends with scarlet rings around the wrists.  He has several rings on various fingers and an amulet around his neck tucked within his shirt.
Birthdate:
Valcorz 21 . 1992 [18 years old]
Height:
5' 4"
Weight:
108 lbs.
Hair:
Light Brown
Eyes:
Forest Green
Body Type:
Scrawny
Blood Type:
O+
Background:
Coming from the joining of a powerful magical couple, Zieg has lived a life of very high expectations accompanied by a nice side of pampering in the wonderful world of Nagranok.  Though he did not do without in the course of his life, his parents instilled in him the importance of helping others and exhibiting selfless kindness, especially his mother who was aligned with the Light and possessed a holy magic the likes of which many had not witnessed before.  His father was intent on unlocking Zieg's magical potential at an early age, curious to see what traits his magic possessed.  Zieg found it difficult to learn magic at first, and for a long while, his father thought that perhaps there was no potential in Zieg, but determined to prove his father wrong, Zieg began to study more fiercely, often times staying up late into the night to practice magic and read tomes.  Eventually, he became able to harness mana and cast his first few spells discovering that his spells were drastically different from his father's in style, but possessed close to the same amount of power despite his father having practiced magic for such a long time.
Both of his parents were proud of him, and he let his ego start to swell, becoming prideful himself and arrogant too.  He began his own magical research at the age of 14 in order to discover new spells and make himself more powerful.  On his field studies, he would take on requests from townsfolk to slay monsters and the like to prove his magical mettle, and prove it he did.  Time and time again, Zieg would come back victorious with a fierce monster dead and a new spell under his belt, or improving on the spells he had already learned.  Years passed and Zieg found himself tired of searching for new spells for he had come to a standstill.  Perhaps there was something in his father's study that would help him?  Zieg chanced upon a powerful spell--the most powerful spell his father knew, or so it was noted in the binder in which it was found.  Zieg practiced the ritual and chant for the spell, for it was a massive one, but unknown to him, it was the Whisk Away Spell, a spell that would take the caster to a different world.  It was one his father used many times in his youth as he searched for his lost love, but Zieg was not prepared to cast the spell, nor was he sure what it did exactly.  He did not expect himself to be actually taken to a different world--he thought the tales his father told him of his youth only myths or legends--tales of embellishment.
However, as Zieg found himself in the wilds of Ermith, he realized that he was not in a tale of any sort.  He was in real trouble.
Personality:
Zieg is cocky and loves to talk...mostly about magic and himself.  Those who can get past those flaws will find a good friend in Zieg.  Though arrogant, he does make time for other people who desperately need it, never turning a hurt person away--lessons imprinted upon him by his mother.  He is trustworthy and would never actively betray someone, but his big mouth running without thinking could lead to things slipping out that were never meant to be heard.  He tries to keep things proper but his rebellious nature and foul mouth (at times) just keep proving that perhaps proper isn't really his thing.  It is important to handle Zieg with care.  He is hot-blooded and irrational when provoked despite all the lessons taught to him by his father.  Patience was never his strong suit...unless studying magic was involved.  In more diplomatic situations, he was best left out.
Attributes:

Physical
Strength: Extremely Low
Skill: Very Low
Agility: Average
Defense: Very Low
Constitution: Very Low

Magical
Willpower: Very High
Skill: High
Incantation: Standard
Resistance: Average
Mana: Very High

Class: Researcher; Massive Magic Damage and Versatility
Element: Neutral
Skill Rating: Novice ---> Apprentice ---> Spellcaster ---> Wizard ---> Archmage ---> Grand Sorcerer
Discovered Spells:+Candlelight/Extinguish:
"Flickering of the smallest flame, illuminate!"
 A spell to conjure small flames to light candles and lanterns.  The magical flame can be extinguished at any time by chanting "Extinguish."
Last edited by Masquerade on Sat Oct 03, 2015 8:45 pm; edited 3 times in total
_________________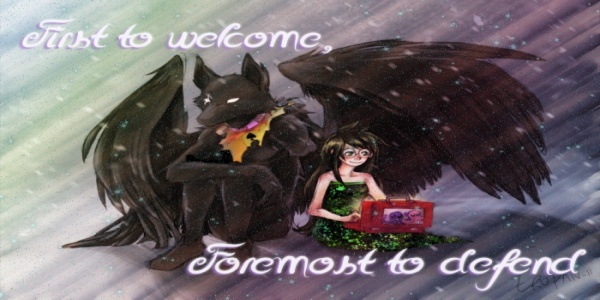 *Thanks to Mayari for the wonderful avatar/signature combo
WhippedCreame wrote:oh god yes eat my spaghetti confetti
Eternal Dreamer





Posts

: 16376


Join date

: 2009-10-28


Age

: 26


Location

: Home or work. Or some post-apocalyptic dream.



Name:
Cerys Wren Shaere
Appearance:
Spoiler:
Key Info:Age:
18
Height:
5'5"
Weight:
126lbs
Hair:
Raven
Eyes:
Silver Blue
Body Type:
Slender
Blood Type:
AB+
Background:
Born to a beautiful woman, who was formerly the local doctor's daughter, and a fit seafaring man, who lived humbly in their cottage on the outskirts of a tiny port town, one would think Cerys' life was filled happiness despite her modest position in life. This was not the case. At the tender age of five, Cerys' father went out to sea and drowned in a storm which sunk his fishing vessel––the few survivors of the travesty managed to return to town; the bravest of the few brought back word to Cerys' mother who, distraught beyond belief at losing the man she had fought so hardly to be with, eventually took her own life in the very same sea by using the weights sailors employed to dock their ships. Cerys followed after her mother and from that moment on stood alone––she fled her home and became an orphan and a thief in the streets of a larger city to the East.
As she grew she began, malnourished and weary but surviving, she managed to land a steady line of work at a local tavern, but it was not there that the Fates had woven her ultimate destiny. For Cerys had a gift. Magick flowed through her veins and rooted itself within her heart––all she needed to do was reach out to it. And she did. One night, whilst returning to her hovel from the bar, a man attacked her and attempted to force himself upon her. It was in that moment that she yearned to escape rather than die there soiled and impure. Magick reacted and protected her, inscribing on her upper right arm a faded symbol of its power. Unharmed and frightened, Cerys continued about her way in hopes to wipe the events from her mind, but it wasn't long before an elderly man who frequented the tavern in his travels noticed the symbol. He offered to open her eyes to the force that had saved her––to the force that had resonated so deeply within her. After much consideration, she accepted his offer and became his student.
From those moments on Cerys became quite adept in the art of Glyph Composition, or the art of evoking the power of magicked glyphs. She quickly developed the art and, when the time came for her to travel out on her own, she thanked her master and went on her way. From there the details of her life are not moments she wishes to discuss. All that can be said is that she unleashed the power of an extremely volatile glyph and created a bridge between her world and another––now she travels in this foreign land in an attempt to gather her strength and reopen the portal back home.
Personality:
Cerys contains a gentle calmness supported by a strong stoic and austere regard for her environment. The latter, however, is not an unwieldy trait; rather, I would say, she is able to fluidly process what is going on around her and remain poised despite unfavorable (or even incredibly favorable) outcomes. Perfectly polite and well-mannered, although not to a fault, she approaches everything humbly and is not one to brag or position herself above others. At the same time, she is not one to allow others to put her beneath them––she will maintain her position respectfully and without faltering, even if her opinion is disrespectful. She refuses to break eye contact with someone until her business with them is complete, by her own saying. By extension, she will decide when she has had enough. No one else can make that decision for her.
She's not very close to people, but, she is not unfriendly. She treats everyone with the same respect until they prove unworthy of it; even if someone shows they deserve worse, she will still deal with them in a respectful manner. She will allow others to get as intimate as they want (emotionally; physically is another story, one she rarely will tolerate) but will not allow others to try to tear down her walls. If she chooses to share something personal it is by her will and trust––otherwise she is purely business. It's not an iciness. It's elegance and grace and dignity and independence all manifested as a desire to remain strong, as she has always done.
Behind all of that, there is very much a loving heart and affection––there are dreams and desires and wealth of wishful thinking, but very few people stay in her life long enough to see it. Even fewer prove themselves deserving to bring her walls down and see inside. Those few that have managed are the very few that have seen her cry, heard her laugh, and enabled her to truly smile.
Attributes:

Physical
Strength: Extremely Low
Skill: Very Low
Agility: Average
Defense: Average
Constitution: Very Low

Magical
Willpower: Very High
Skill: High
Incantation: Standard
Resistance: High
Mana: Very High

Points Regained: 4
Total Points Used: 18

Class: Glyph Composer; Damage, Sustain
Element: N/A
Skill Rating: Novice ---> Apprentice ---> Prodigy ---> Expert ---> Rune Master ---> Glyph Envoy
_________________
Prince of Dreams





Posts

: 9517


Join date

: 2009-11-29


Age

: 22


Location

: I stand at a crossroads and stare at a question.



Prince of Dreams





Posts

: 9517


Join date

: 2009-11-29


Age

: 22


Location

: I stand at a crossroads and stare at a question.



Eimhir Ceallach
Appearance:
Spoiler:
Birthdate:
616, Feb 29
Height:
5'9"
Weight:
142lbs
Hair:
Snow
Eyes:
Aquamarine
Body Type:
Lithe-Athletic
Blood Type:
AB+
Background:
Eimhir was orphaned as an infant when her village was ransacked and pillaged by the cannibalistic Vanchelians, one of the nomadic cultist tribes of the plains. In the aftermath of the attack, the Vanchelians decided to abduct Eimhir and raise her as one of their own. The tribe prided itself in the practice of their ancient magic just as much as they did the sport of hunting, as it gave them an edge over their warring rivals. With their knowledge of the occult, the Vanchelians taught Eimhir how to read and speak the ancient tongue of the Eldritch Gods that they worshipped, and through the language they would pass on their magic. The way of the tribe was unforgiving and harsh, as exposing their magic to someone so young and their method of warfare conditioning brought on to the point where Eimhir's extremities had been severely weakened.
One night, the camp of the Vanchelians was ambushed by an alliance of warriors; survivors of their past vicious attacks out for revenge. Caught by surprise and outnumbered, the Vanchelians fell to the hands of the survivors. Their relics and texts were burned, leaving no trace of their savage traditions, and Eimhir was recognized by a member of her old village. She was welcomed into the new group where they sought a new life among civilization, giving up their old ways and learning the customs and language of the locals. The age of tribes was over, and the era of a unified society had been ushered in.
Eimhir had made a living in her later years as a mercenary-for-hire, taking on assignments for guilds all over Ermith and earning money for food and lodging. In a way, her lifestyle was similar to the one she had grown up with, moving from place to place and hunting just to feed herself – the prey had simply changed. She had long parted ways with everyone she knew, choosing to walk the world alone again.
Personality:
A woman of few words as brought on by her upbringing, as the Vanchelians always punished those who spoke out of turn. She is a solitary person, preferring to be independent and showing aloofness towards the affairs of others and the country. Though her services may be bought for a price, Eimhir never betrays for a contract even if one were to offer a larger reward to do so, staying true to the hunt. Being a more tacit person, she is quite observant, paying attention to detail and showing adept listening skills. Though often showing a cold demeanor, Eimhir has a more nurturing and sympathetic side for children, always willing to protect the young in distress.
Attributes:

Physical
Strength: (3) High
Skill: (3) High
Agility: (10) Extremely High
Defense: (-2) Extremely Low
Constitution: (-2) Extremely Low

Magical
Willpower: (3) High
Skill: (1) Average
Incantation: (0) Low
Resistance: (-2) Extremely Low
Mana: (1) Average

Class: Spellblade: High-speed dual-damage
Element: Dark
Skill Rating: Recruit ---> Initiate ---> Justice ---> Chieftain  ---> Messiah ---> Apotheosis
Void Sleeper





Posts

: 604


Join date

: 2012-06-22


Age

: 26


Location

: Eternal Dream Hell





Similar topics
---
Permissions in this forum:
You
cannot
reply to topics in this forum