Or Shout-Outs or whatever. Let's keep a tally of how many people on this here forum love you. (Why yes, I'm extremely bored. xD) Spread the lurve!

Aura-tan! *glomp*
I nominate myself....? Yessshhhhh.
*pulls out list*

Kuori-kun~!

Aura~!

Durn~!

Zeri~!

Obli~!

Cerani~!

Jezebel~!

Redeta~!

Akamu~!
_________________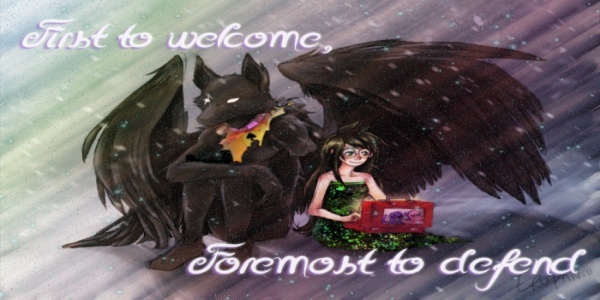 *Thanks to Mayari for the wonderful avatar/signature combo
WhippedCreame wrote:oh god yes eat my spaghetti confetti
Eternal Dreamer





Posts

: 16376


Join date

: 2009-10-28


Age

: 25


Location

: Home or work. Or some post-apocalyptic dream.



Um...I guess what he said. V///V
Void Sleeper





Posts

: 558


Join date

: 2009-11-01


Age

: 25


Location

: A house that is overly violent in Jamaica.



Only because you're a cheater! That or 'cause your ego is... e___e;;

Oh well~
Maybe we should have a more official kinda thing like this, but we issue titles to peoples for funzzzz.
That'd be interesting~ Suggest it.

My title would be like... *thinks* Hum...
Lol. TRUE KNIGHT! D; gosh... I need my 360 back...
Indeed I will!

I could scarcely imagine how difficult it is to live without a 360...since I use mine so often. It's eating up electricity in the other room as we type.
I'm just happy I beat Dragon Age before it glared at me with those three red lights. But now I really want to play ;__; OH! I should look for Apollo Justice...
Klavier~<3

---
Permissions in this forum:
You
cannot
reply to topics in this forum