Page 3 of 3 •

1, 2, 3

"No objections here.", it wasn't as if there was an option, as Conrad was quite determined to follow through on his chosen procedure. It made no difference to Gregory, though he was agitated at the fact they may not get a perfect score, he could make up for his mistakes. All he had to do was doing everything else perfectly. For the rest of the year. It can be done. I will do it. No questions asked. No complaints. He hoped his stubborn determination would serve him well. In the back of his mind, he knew it probably wouldn't.

Gregory took it upon himself to clean up any mess created by the actions they undertook in the assignment, as he hadn't done much of anything the entire time. He took a seat, and propped his head on his hand, waiting for everyone else to finish their poisons. Of course, he was far more anxious to find out whether or not he and his lab partner would get a perfect grade. So was the perfectionist's state of mind. No one should question whether or not he can or bring his assignments to a close without a mistake.

Anyone can finish a job. It takes a real professional to get it done right. I'm going to be that professional, dammit. Even if I need to butcher half of the school to do it.
Maxwell winced at the sudden sweetness in the voice he heard from his new partner as he was clearly not expecting it. "I believe the most plausible choice for number 2 is to mash the gurglerot and then strain it. It makes more sense to do so." he replied to his partner as he was mashing the gurglerot and frowning from the fumes being wafted up his nose. I'm beginning to wonder if anyone in the faculty will find out that I've lied about my whole profile that I've sent them. It was as much my amusement sending it as it might have been for them reading it. Maxwell then started straining the gurglerot. What difference does it make anyway? I know everyone in this school sees me as a potential target, the teachers especially since they must believe my only specialty is defusing bombs! Ha! I'm not someone from a bomb squad. My skills are much too high to just prod at bombs all day. They'll be fools for judging me so poorly! My intellect is great enough that I don't need a specialty to kill just about anyone! It's the plain truth!

Maxwell was starting to get frustrated with his head swimming now and he quickly rolled up his left sleeve, pulled out a knife from a pocket on his right thigh and stabbed the knife straight through the mid section of his left forearm, merely flinching as the knife stuck through and he exhaled as he jerked the knife out of his arm and licked the blade clean. He then took a deep breath and sighed before tearing off a piece of his left sleeve and wrapped the wound.

"The makeup of my blood helps me concentrate. So don't think I'm crazy. Let's just get this over with.' Maxwell said to his partner as he went on to the third step in making his poison.
By the same logic he'd used earlier, Conrad figured the bunsen burner was a must. Yet he couldn't bring himself to reach for it. Something kept nagging at the back of his mind that heating the concoction was out of the question. He grumbled to himself and as soon as he touched the tool, a sharp pain shot up his arm. The static made him jerk back. Conrad scowled and tried again, only for the sparks to tingle throughout his fingertips once more. He gave in and listened to his body's stupid demands. No bunsen burner. Conrad stared at the vial and began shaking it.

The semi-liquid sloshed around, the contents of the vial knocking into the walls of the fragile glass. It didn't take long for the solution to turn a deep violet, a rich shade that reminded Conrad of an amethyst. He looked around to see if anyone else had finished. Apparently Marie and Lily had done so. Boyue didn't look inclined to accept any work just yet, so Conrad began to clean up.

"Boyue, why Gurglerot?"

"Mm, wouldn't you like to know? I've plans for the best poison you guys can whip up."

Conrad didn't like the sound of that. He scrubbed at the desk, frowning when the black stains wouldn't get out. He scrubbed harder and only made it worse. He tried scrubbing more gently and that seemed to work better. He let out a sigh and stared at the vial. "It looks right. But looks can be deceiving."
Riley watched as her partner began the process without even waiting for confirmation from her; however, she was pleased that he chose exactly what she would have chosen. "Very good," she serenaded. "It appears as though you look the part and play it too--relating to your intellect, that is. You get the most potent poison from the juices that lie within. Grinding it all up together might give you some undesirable effect and decrease the effectiveness of what you were trying to make." It seems as though the lessons from last year were aiding her endeavors to solve this problem, but gurglerot? Would it actually work?

Her attention was directed to Maxwell as he pulled out a knife, stabbed himself, licked off the blood, and tended to the wound. Eyebrows raised in curiosity, she became slightly worried. What the hell? Is he some kind of nut job? Regardless of her partner's mentality, whether it be fine or unstable, she knew that he was aware of what he was doing. "Whatever floats your boat," Riley spoke finally in response, easily hiding her uneasiness.

She looked at the board again. Add water. Simple enough. She took the water provided and poured it in. Now came the problem of how much. She knew that if the poison was potent, then it wouldn't require much. "How does 1/5 of the solution sound? Remember that because of it's potency now, only a little bit would be required to ensure a perfectly devastating effect," she explained. To be honest, she had no idea, but was trying to use prior knowledge to figure it out.
_________________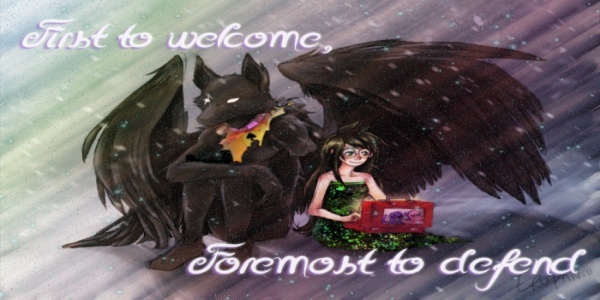 *Thanks to Mayari for the wonderful avatar/signature combo
WhippedCreame wrote:oh god yes eat my spaghetti confetti
Eternal Dreamer





Posts

: 16376


Join date

: 2009-10-28


Age

: 25


Location

: Home or work. Or some post-apocalyptic dream.



Maxwell nodded as he listened to his partner's words. He still could not trust her enough to actually know what to do, but he could at least depend on her to pass the class as it was. So he slowly and carefully poured 1/5 of the solution to his gurglerot. "1/5 of the solution sounds about right. Now I suppose after adding the solution we shake it until it turns some weird color. Burning it would most likely release the chemicals within the solution and thus, lessen its potency." Maxwell replied in a rather low tone as he concentrated on his both his partner's words and his project.

He then remember the knife he stabbed himself with and took the knife off of the table and put in the pocket he had retrieved it from. He then capped the vial of the gurglerot solution and began shaking it.
Riley was quite pleased with his partner. "Great minds think alike, I suppose," he said happily, a genuine smile upon his face. "Finally, someone with some sense. You pretty much stole words right from my mouth." Riley had never become so amused with a class. Maybe he had missed it over the break. This second year is sure to be thrilling as long as these newcomers keep showing such potential. Maybe they won't disappear mysteriously so quickly.

Overall, Riley was content with their product. He began cleaning up the mess which included a bit of blood from his odd partner's actions. They now possessed (hopefully) a poison that was very potent and difficult to detect due to its low amount. Riley thought back to the paths his other classmates had taken. Someone's going to notice if you dump a whole vial of that nonsense on one's food. Then again, I guess repeated uses are still an option, but just one drop should do if the poison is really effective. All that was left was to wait in anticipation for the results of this little assignment.
_________________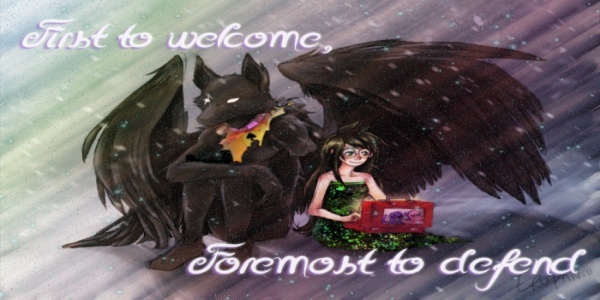 *Thanks to Mayari for the wonderful avatar/signature combo
WhippedCreame wrote:oh god yes eat my spaghetti confetti
Eternal Dreamer





Posts

: 16376


Join date

: 2009-10-28


Age

: 25


Location

: Home or work. Or some post-apocalyptic dream.



Conrad closed his eyes. Silencing one sense in favor of all the others, the young man began to notice the strange aromas permeating from the jars up front. A sickly sweet floral note suppressed all the others: a faint hint of lavender, a pugnent whiff of licorice, a spicy scent of chili peppers and mustard. The smells didn't mix and Conrad kept noticing one right after another. He threw his sleeve over his nose, hoping to block out the unpleasant scents. It didn't work. Cotton was a poor defense against the powerful ingredients. Conrad let his arm rest upon the table and thought to himself, I wonder why I didn't notice those sooner. The place reeks of the most random things ever. I bet half of what my nose is catching isn't even meant for poison. What, does he keep food in here?

Sure enough, there was a fridge located underneath the blackboard just behind the teacher's desk. Conrad stared at it curiously and realized that there was a microwave to the right of it. Now that was strange. Who in their right mind would eat in a room filled with poisons? Boyue must have been very confident in his field if he lived around the stuff 24/7. Then it hit him. Boyue must have built up a tolerance against the many poisons he employed. Suddenly Conrad admired the man just a bit more. It came with the territory, yes, but if his theory was true, then Boyue was ingesting poisons regularly. One had to have guts to do that.

Boyue was in the middle of reading a book, something titled The Jungle. He stuck a hand in his pocket and rummaged around for a bit. He quirked an eyebrow and raised his arm to eye level. With a flick of the wrist, he sent a dart flying across the room. The projectile missed its intended target by a hairbreadth. Boyue was a bunny-ear person; he closed his novel and placed it down on his desk.

"Prepping spitballs this early in the school year? I didn't know I was that boring. Anyway, since you've all began to screw around, I take it that means you're all finished. Good, good. Now that I'm in a bad mood, I'm going to go in alphabetical order. That means that if your surname begins with a 'Z', but your partner's surname begins with an 'A', you're still screwed. Let's see, where did I put my role sheet?"

Conrad took a moment to sing the alphabet in his head. His initial was nestled quite nicely near the end of the line, what a relief. He winced when he remembered Riley introducing herself as a Cromwell. Of the people he knew, she and her partner would the be the first ones to endure inspection. Before Boyue got to them, however, he made a great show of downing the finished vials. Conrad was right; the poisons teacher did do this often.

Boyue was unimpressed. The teacher shook his head and remarked, "What are those chunks, whole pieces?" Boyue strode past the first failure and stopped at Riley's and Maxwell's lab station. He smiled, hoping for something more successful.

The contents of the vial were knocked back like a shot of liquor. Boyue smacked his lips together and hummed. "Oh. That's interesting, it packed a little more punch this time. Hm, but what if I wanted to poison more than one person? Moving on..." He jotted something down in his gradebook.

"Quinn, your turn! Seeing as how you don't have advanced poisons today, I want an explanation of the steps you took--I'll save you for last. Rochefort! You and--Wait... Aren't 'Serene' and 'Lily' both first names? Meh, whatever. Bottoms up!" Boyue frowned. He licked the roof of his mouth. His expression didn't change. He tapped the end of his pen against his gradebook. "Ladies, you didn't cheat... did you? Great minds think alike, yes, but this wasn't even the approach I had in mind. Oops. I wasn't supposed to say that until the end. Never mind. Ignore me."

Conrad wondered what that was all about. Boyue seemed rather disorganized at the moment. Or was it an act to scare them? He couldn't tell - he didn't think he was supposed to be able to tell. He watched as Boyue continued down the list, walking back and forth through aisles of desks. Finally it was his turn to be judged. The vial was snatched out of his hands and quickly consumed.

Boyue shrugged. "Thin paste, retained all of the solution, shaken not stirred... This is Grade-A fieldwork. Quinn! Tell me what is wrong with this."

Conrad took a deep breath. His first assignment and he had already failed. Not only that, but he had taken over the entire procedure and ruined things for another student. Looking at the bright side, Conrad had learned how to end up on someone's hit list. Sarcasm was a cruel friend.

Quinn rose from her seat and spoke softly, "Sir, by field standards, what Russell and Parisii did was perfect. I performed the same steps. One needs to have prior knowledge of Gurglerot to understand the subtle nuances of this task. Gurglerot expires soon after it is handled. Therefore, the poison must be prepared shortly before being administered. Knowing this, one should eliminate all steps that require a stable lab environment.

"Straining the juices is a rather tedious task. Skinning the Gurglerot is a waste of time, as it must be thinned out. The point is, a paste can be formed quite easily by simply stomping on the Gurglerot. As for step 4, one with advanced poisons training should be able to eyeball specific measurements--Yet you've already answered that part, sir. One should prepare more than one dosage when creating a poison. I believe step 5 is quite obvious now - one won't always have a heat source. I don't believe heating Gurglerot changes its properties either."

Boyue began to clap. "Excellent. As there was no way for any of you to know what to do, and you were just guessing randomly... I'll go easy on the grades this time around."

Conrad couldn't believe what he was hearing. He'd passed the first assignment with flying colors. Beginner's luck, no doubt. He looked over at Quinn and smiled. She looked over and stared at him quizzically. Conrad snapped his gaze away and whistled to himself. Quinn pursed her lips as if she'd just bitten into something tart.

Today was going to be a long day.
Maxwell looked at his partner for a bit before fixing his gaze to his wound. "Well at least he liked it. Thanks for your insight anyway Riley. At least I managed to pass." Maxwell said, still gazing at his wound. It's a good thing I have a spare hoodie.
Gregory was, needless to say, impressed with his partner's luck. Had Quinn not come at the time she did, their poison would not have landed the perfect grade. He was still ashamed that his decisions were all wrong, and would work vigorously through the night to be sure he would not fail again. He took a brief look at Quinn, simply because his partner had, turned to him, and mustered a weak smile.

"Nice work.", he said, leaning back over his chair to stretch, "I'm glad you didn't go off of my assumptions. I guess common sense isn't always practical.". He looked at his other peers. Reflecting on paying a compliment made him emotionally sick, and he usually didn't allow himself to succumb to emotion, but he couldn't help the manifestation of a scowl.

After a few seconds, he pushed his negative thoughts to a dark corner of his mind, which was reserved for such regretful emotions. As the shadowy cloud of depression was lifted from his psyche, he was able to see the positives of the day. He had started the year off with a perfect grade. A good omen indeed, although, he reminded himself, Next time, you must be sure to rely only on purely evidential information. Assumptions are scarcely the correct route in any situation.. His year was already off to a bitter-sweet start, and it was only his first day, what a pity.
Lunch Break
Redeta says: Now's the time to make new friends (or enemies!) Try to earn faction points by being a suck-up - the teachers tend to eat in the cafeteria - or maybe you could scout out your next target! Remember, kids, don't do anything stupid.
---
"Hey, Dude. Come sit with us." Conrad looked away from his tray of a measly meal and stared at the kids addressing him. They were all younger than him, yet they had lunches of the gods - grilled steak, filet mignon, prime-rib, roasted duck, Christ! He shook his head fervently and moved past them.
The name
was catching on; he smiled faintly. Conrad took a seat by his lonesome, but the peace of solitude didn't last long.
Quagmire took a seat across from him. The short fellow waved his hand in a timid fashion and Conrad was reluctant to wave back. Yet he had no choice, really. He offered the combat instructor a friendly wave and felt a shiver crawl down his spine as Quagmire
giggled
. Nervously he laughed as well and took a bite of his apple. His teeth gnashed against the fruit's flesh, and he grumbled when a sliver got caught in his teeth.
"The Maestro... has... has his eye on you. He secretly likes you... a lot, and I-I mean... a lot. He thinks... thinks you've much, much, much... much potential."
Conrad replied, "I take it that's a good thing? Tell him I said 'thanks' for the, uh, compliment."
"Oh, I will..."
Those words rang in Conrad's ears long after the instructor left the table to stalk Hastings.
Gregory simply stared as Quagmire proceeded to stalk Hastings, he looked until they had moved out of his field of vision. He had thought about poisoning someone's food, but he'd have to rig the roof or something to do that. Too much trouble. Maybe I'll do that later in the year, or next year, could be fun. He had been careful not to eat any food himself exempt for what he had brought. There was no way in hell he'd be poisoned the first day. He had even opted to eat while leaning in a shadowy corner of the cafeteria, that way, no one could sneak up on him.

There's no such thing as too careful...especially around here. He licked his lips, as there still seemed to be trace amount of lobster remaining from his home-made dish. He looked out at the students eating their lunch, and yawned. There was no question now, he was bored. Gregory didn't feel like earning faction points, kissing ass wasn't one of his specialties, obvious socializing on an acceptable level was out of his reach, as well. Hm, well, there's not a great use for friends in this school, other than to be used in defense against other assassins, or to simply talk with when bored. They aren't that important

There were people he knew he wouldn't be able to make friends with. Definitely none of the girls, they were all nuts here...that carrot-top guy was ok, but kind of stupid, Max is too speculative, it might take him the rest of the school year to determine if I'm worth the trouble of befriending. Oh well!
Page 3 of 3 •

1, 2, 3

---
Permissions in this forum:
You
cannot
reply to topics in this forum