Page 4 of 4 •

1, 2, 3, 4

"Others?" Lacan asked, eyes puzzled; mind in deep contemplation, "How do you know about them?"

"Do you really not remember me? Let's see if this helps a little!" The girl responded joyously, bonking Lacan on the head.

Brushing the girl's hand away from his head, Lacan said, "What's your name, anyways?"

"This is worse than I thought!" The girl laughed. "Erika! Erika Aelius!"

"Nice to meet you, I guess." Lacan averted his eyes from the girl as he rudely turned his back to her, running into the cleaning quarters of his 'home', searching the multitudes of cabinets and other nooks and crannies for a ration that might work as breakfast.
Hermit Sage





Posts

: 9671


Join date

: 2009-10-30


Age

: 58


Location

: I do not approve of double entendres.



Just when everything was beginning to become somewhat peaceful, a high-pitched scream came.
"WHERE THE HELL ARE WE?!"
It was kind of obvious that someone was freaking out, and that someone was Mizumai. While Tori had just sat up on his bed and yawned looking toward Mizumai, the flame-haired girl was now huddled in a corner.
"This is strange. What if we're already dead and this is Hell?" Miaumai murmured, obviously not adjusting to the new environment.
On the other hand, Tori was perfectly fine, he stretched and stared at his companion as if nothing was out of the ordinary.
"Keep it down Mizumai. I'm trying to get some shut-eye." Tori murmured before lying down again and falling back to sleep.
"Lazy-ass son of a..." Mizumai murmured and then shouted, "Can someone tell me where we are?"
Masochistic Kitty Kat Maid





Posts

: 8939


Join date

: 2009-10-30


Age

: 22


Location

: I dunno 3:



Kalaya slowly opened her eyes and turned her head to see Alice. She smiled, but only briefly. Her usual frown took over. "What are we doing here, Alice? Are we not yet dead? Has fate given us yet another chance?" she launched her barrage of questions. Her frown was a pleading one, and Alice could do nothing but look away. Kalaya clambered out of bed. "I....I thought we were dead at last," Kalaya muttered. "What could fate possibly want for us?" She sighed, her mind filled with buzzing thoughts, none of them taking a moment to rest.

Alice joined Kalaya with her indifferent expression and shrugged her shoulders. "I don't know how we are not dead. We may be, in all actuality. Or we may not be. But here we are. We must find out the truth." She thought for a moment. "What about the others?"

The thief took a sidelong glance at Alice. "What about them?"

Alice was slightly taken aback. "If we survived, I don't see why they wouldn't have. I think we should try and find them." She awaited eagerly, though not letting it show, for Kalaya's response.

Kalaya merely pondered the idea as she stared into space.
_________________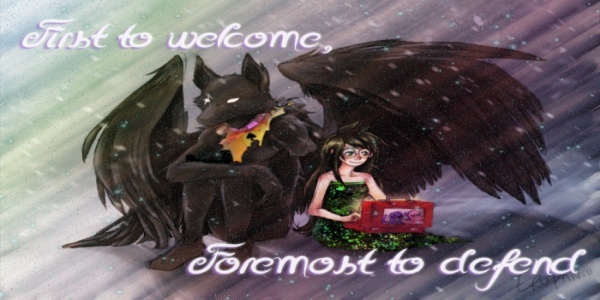 *Thanks to Mayari for the wonderful avatar/signature combo
WhippedCreame wrote:oh god yes eat my spaghetti confetti
Eternal Dreamer





Posts

: 16376


Join date

: 2009-10-28


Age

: 25


Location

: Home or work. Or some post-apocalyptic dream.



Page 4 of 4 •

1, 2, 3, 4

---
Permissions in this forum:
You
cannot
reply to topics in this forum