Items:

Herb - Restores 10 HP and 5 MP upon use. (x3)

Potion - Restores 20 HP upon use. (x2)

Ether - Restores 10 MP upon use. (x2)

Phoenix Down - Revives a fallen character with 50% Max HP.

Bloody Voodoo Doll - Ominously creepy, yet huggably cute. [Null Blood Loss][+3 Spirit][Wearer takes damage equal to 10% of Max HP each Calculation Phase]

Key Items:

Boat Pass - A ticket to travel from the isle of Besaid to Kilika and back.

Money Bag - Holds about 100 gil.


Enemy Profiles

Name: Guru
Age: 58
Gender: Male

Level: 4 (Has been greatly decreased from original amount in order for us to win)

Profession: Guru of Earth [Vulnerable Wind, Resist Earth, Resist Lightning]

Weapon: Knotted Staff
Armor: Elaborate Cloth
Accessory: Sea Necklace [Immune Bleeding/Blood Loss]

A-Ability: Earthen Magic

+ Rise, Oh Gaia! - Calls forth a huge blast of earthen energy from the ground underneath his foe. 120% INT DMG. 4 cells. Earth Elemental. 8 MP.

+ Return To Earth - A gravitation spell that weakens the foe's movement by a considerable amount while also harming them. 100% INT DMG. 4 cells. Reduces foe's movement to 1. Earth Elemental. 14 MP.

+ Sky Beckons - A huge upheaval of dirt underneath the foe causes them to shoot up into the sky suddenly, and upon hitting the ground, they lose an unhealthy amount of stamina. 20% Max HP DMG. 2 cells. Earth Elemental. 10 MP.

R-Ability: None

S-Ability: Earthen Might - When the Guru's HP is down to 20% of his maximum, increase the power of all stats by 25%.

Overdrive: Grand Mother Gaia [200% Piercing Earth INT DMG to one enemy]

Stats:
HP: 75
MP: 100
Atk: 4 (+1 from Knotted Staff)
Def: 4 (+1 from Elaborate Cloth)
Int: 4 (+2 from Knotted Staff)
Spr: 4 (+1 from Elaborate Cloth)
Move: 2 (+1 from Guru of Earth Profession)
Last edited by Zeri~Zeri on Sat Mar 13, 2010 11:21 am; edited 7 times in total
Beastiary:

Beasts

Dingo:
Canine Family
Exp: 1/Gil: 25/Items: None
Amount Defeated: 2

Humanoid

None

Flying

Condor:
Bird Family
Exp: 1/Gil: 20/Items: None
Amount Defeated: 2

Inorganic

None.

Plant

None.

Insect

None.

Reptilian

None.

Elemental

Ice Flan:
Flan Family
Exp: 2/Gil: 10/Items: None
Amount Defeated: 1

Undead

None.

Demon

None.

Heavenly

None.

Machine

None.
Last edited by Zeri~Zeri on Sat Feb 20, 2010 8:04 pm; edited 3 times in total
Name:
Selena Rose
Gender:
Female
Age:
18
Level:
2
Progress:
7/10
Appearance:
Spoiler:
Background:
Raised by a wealthy family on the edge of the world, Selena and her brother, who's name is Sano, spent most of their days being the pampered offspring of two highly influential nobles. Both of them remained secluded in their "castle paradise" for the majority of their childhood years. No one outside of their home knew them, for it was rare that the nobles needed to go outside themselves. Being surrounded by servants had it's advantages...as well as many disadvantages.

4 years before the birth of the twins Selena and Sano, the nobles were forced to flee the safety of their home in their mansion near the king's castle, due to a riot that had broken out between the citizens of the city below. Many angry citizens had run up to the mansion and began setting fire to the inside. The nobles then hid themselves in the underground tunnel beneath their home, which had been built for their own safety, despite their many protests. They were too valuable for the king to lose. Needless to say, the nobles made it out safely and fled to their island home.

By the time of Selena and her brother's birth, the nobles had returned to their previous order of living, albeit in a slightly different manner. Proud of the twin birth, the nobles proceeded to keep the two children just to themselves, refusing to share them with anyone else. In a way, their feelings could be understood. Before, when they were close to the king, they were under close surveillance, and were often too busy to even see each other.

Their selfishness and pride, no matter how thick and obvious as it was, did not so much as brush the surface of either Selena or her brother. In fact, Sano became a gentle spirit, concern for himself absent in his thoughts. He loved everything around him, especially Selena and their parents. Selena became a passionate and intellectual woman, sharing her wild thoughts and complex ideas and creations with only her brother.

One of Selena's ideas was to escape from the confines of their home and begin to explore the world. Sano brought the subject up with their parents, who in turn, refused. That very same night, both Selena and Sano fled the safety of the mansion and hopped on a boat heading to the mainland. The twins never saw their parents again.

Just one year after the twins fled from their home, the word had finally reached their ears that the two had died that very same night. A thief had made his way into their home at an identical hour of the twin's departure. The thief was quick in his work, slitting the throats of the two nobles and most of the servants who were patrolling the dark corridors. The thief had made off like a bandit, stealing every precious item he could find and carry.

The twins were enraged at the news and soon set off to find this bandit, while at the same time, making sure they had the means by which to utterly destroy the man. It didn't take long before they were able to track him down and obtain the revenge they so desired.

After filling their lust for revenge, Selena and Sano did not know what else to do with their lives. They had mastered the arts of battle to a certain degree, so they decided to become warriors for the whole of the country. Not warriors of war, but ones of kindness, friendship, and courtesy.
Personality:
A firebrand and highly intelligent woman, Selena's fiery passion spurs her into battle not only without the fear of death, but also with the understanding and caution, the same by which a sage would be astonished by. Her intellect gives her the ability to form strategies against physically stronger foes within seconds, and best them. The love she feels towards her brother and her friends shows in her eyes, filled with passion, and giving off a warm, lush feeling.
Profession:
Warrior Monk
-
A warrior who studies both the magical arts and swordplay.
Weapon:
Monk's Sword
-
A single-edged sword with a curved tip that can be used to hook onto things. It is commonly used as a medium for spell casting, as the shape of the sword provides a better aim than most other swords.
Armor:
Warrior's Garb
-
A combination of complicated cloths that cover up most of Selena's weak points.
Accessory:
Remembrance Gem
-
A gem that was often held by Selena's mother around her neck. When it was retrieved from the thief, the chain had broken. (+1 INT)
A-Ability:
Twin Profession
+
Falchion
-
Selena hooks the curved tip of her blade against the opponents weapon, then rips it away from the foe, leaving them vulnerable to an attack. Selena then swiped at them with the curved side of the blade, injuring them. 100% ATK DMG. Sure hit as long as the foe is in an adjacent cell. 4 MP
+
Fire
-
Selena points her sword at an enemy and shoots a burst of flames at them. [120%] INT DMG. May cause the Burn status. 4 cells. 7 MP.
+
Thunder
-
Selena raises her sword in the air, sending a burst of lightning out of the tip to then come crashing down on her foe. 130% INT DMG. Lightning Elemental. 4 cells. 7 MP.
R-Ability:
None.
S-Ability:
Passion
-
Selena releases her fiery personality to engulf herself and her allies, increasing their Attack and Intelligence by 50% for two turns.
Overdrive:
Armageddon (Fire) 200% INT DMG to one enemy.
Stats:
HP: 25
MP: 20
ATK: 4 (+1 from Monk's Sword)
DEF: 4 (+1 from Warrior's Garb)
INT: 3 (+1 from Monk's Sword) (+1 from Remembrance Gem)
SPR: 3 (+1 from Warrior's Garb)
Move: 2 (+1 from Warrior Monk Profession)
Skill Points:
0
Name:
Sano Rose
Gender:
Male
Age:
18
Level:
2
Progress:
7/10
Appearance:
Spoiler:
Background:
*See Selena's profile for details*
Personality:
A lover of all things breathing, Sano was deeply troubled when he first killed a beast. However, his anxiety died down when he realized that the beasts were not even that. They were instruments of destruction, and had to be annihilated, the souls of the dead that encased themselves in these beasts needed to be freed and guided to the Farplane. His love for his sister forces him to remain loyal to her, and his love for his friends forces him to care for them. As a result, he took up a career that is mostly sought by women.
Profession:
Monk of Life
-
A sage that spends his life learning the secrets of the world around him, as well as the mannerisms and functions of all that breaths.
Weapon:
Faded Tome
-
A book with multiple spells written in an unknown language. Only a few of them are readable.
Armor:
Billowing Cloak
-
A breezy cloak that provides both comfort and protection. To a certain extent, at least...
Accessory:
Remembrance Crystal
-
A crystal previously worn by his father. It was recovered from the thief he and his sister defeated. (+1 INT)
A-Ability:
Divine Readings
+
Boreal Gale
-
Reading aloud from the book, Sano summons a wind that revitalises his friends. Heals an ally by 30% of their maximum HP stat. 5 cells. 7 MP
+
Prometheus's Gift
-
Sano reads yet another, complicated verse from his book, summoning a fiery wind that renews his friends' vigor. Esuna magic. 5 cells. 8 MP
+
Athena's Wisdom
-
Sano raises his hand in the air while reciting a verse from his book, summoning a large green aura to cover his allies, increasing the potency of their next attack by 100%. 16 MP.
R-Ability:
None
S-Ability:
Ancient Shield
-
Sano is resistant to all physical attacks. Damage he takes from a physical attack is automatically halved.
Overdrive:
Judgement
(Neutral) - 100% Piercing INT to all enemies.
Stats:
HP: 15
MP: 30
ATK: 0
DEF: 3 (+1 from Billowing Cloak)
INT: 6 (+2 from Faded Tome)(+1 from Remembrance Crystal)
SPR: 4 (+1 from Billowing Cloak)
Move: 2 (+0 from Monk of Life Profession)
Skill Points:
0
Last edited by Zeri~Zeri on Wed Mar 03, 2010 7:53 pm; edited 5 times in total
Name
: Maxwell Night
Gender
: Male
Age
: 20
Level
: 2
Next Level
: 7/10
Appearance
:
Spoiler:
Background:
A long time ago, a boy was born in the dead of night in the cold regions to the north of Spira. The parents abandoned the boy for unknown regions. Regardless, one would think that the baby would die? Well, one would think wrong. Very wrong. As morning rose upon the baby, slowly dying of cold and starvation and crying for nourishment and care, a stranger rode through the forest and found the poor thing. He was a priest belonging to a monastery hidden in the deep forest, and he could not just leave the baby there to die. Thus, he picked up the bundle and carried it off back to his monastery.
With a nun to act as wet nurse and some monks to act as guardians, the baby thrived and grew. The priest named him Maxwell Night, for the priest believed that the baby had survived the toughest night that he ever would in his life. He seemed to respond well to the name with cute baby sounds and whatnot. Throughout his toddler years, the nuns and monks helped him to learn to walk and speak while the few scholars helped him to learn to read and write. As he grew older, he took fighting lessons from the monks and learned magic from the very scholars who taught him to read and write. Thanks to all the training, Maxwell ascended to the top of the monastery and the priest gifted him with the title of Guardian.
However, things did not go very well for much longer. A massive snowstorm struck the forest thanks to several Ice Elementals. The snow piled high and drift upon drift was blown onto the small monastery. Few survived the disaster, one of which being Maxwell. Unfortunately, the priest, the scholars, and many monks became victims of the tragedy. Maxwell cursed himself for not being to protect them; some Guardian he turned out to be. Thus, after a massive memorial service, Maxwell departed and headed out into the surrounding forests.
Out in the wilderness, Maxwell trained and released the frustration accumulated from his failure. Though he didn't realize that nothing could have seen the disaster coming, his solitary training made him stronger and more adept at using his own unique ability: Enchanting Distraction. It was a mix of magic followed by the surprising blow made from a previously hidden weapon. By the time Maxwell had emerged from the forest, he had mastered the basics of his new ability. Regardless of the past, Maxwell then found himself in the Calm lands only to learn that things weren't so calm anymore...
Thus, Maxwell Night began to travel south.
Personality:
Maxwell is very well educated thanks to his teachings at the monastery, yet his years of isolation has made him quite unsociable. His temperament seems to become perturbed when around people, but his manners prevent him from getting out of hand. Though he doesn't show it, Maxwell possesses unimaginable determination towards ridding Spira of the threat of destruction and even on a small scale, he is overprotective of his allies, but is very good at hiding it almost like he hides his weapon. He was given the title of Guardian not because he was strong and adept, but because he had the heart of a Guardian.
Profession
: Hidden Blade -
The one who claims this profession uses magic as a distraction to prevent the enemy from noticing his weapon of which can deal heavy damage.
Weapon
: Frozen Greatsword -
A regular iron greatsword covered in frost from being in the cold for so long.
Armor
: Priest's Robes -
Robes worn by religious priests that value virtue at the utmost.
Accessory
: Cherished Pendant (INT+1)
A-Ability
: Enchanting Distraction:
+Flash:
Releases a sphere of light to hover in the air before bursting and shedding intense light in a small area around the user. 120% Int Dmg. Range: All surrounding cells (adjacent/diagonal.) Blinds target. 15 MP. Light elemental.
+Light Render:
Brings out the user's true weapon from nowhere to unleash a devastating attack capable of slicing light using darkness mana. 120% Atk Dmg. Range: Adjacent cell. Critical hit if target is Blind. 8 MP. Darkness elemental.
R-Ability
: None.
S-Ability
: Divergence of Souls- Harvests the souls of the life and uses their remaining mana to completely recover the user's when MP reaches an unusable amount. Can only be used once per battle.
Overdrive
: Frigid Transience (Ice) -
A flicker of ice across the enemy's vision and the world becomes frozen leaving the enemy to suffer eternally in a hallucinated arctic wasteland that forever spans the universe. Deals 200% Int damage to one enemy anywhere on the battlefield.
Stats:
HP
: 25
MP
: 20
Atk
: 4 (+1 from Frozen Greatsword)
Def
: 3 (+1 from Priest's Robes)
Int
: 5 (+1 from Frozen Greatsword)(+1 from Cherished Pendant)
Spr
: 4 (+1 from Priest's Robes)
Move
: 2 (+1 from Hidden Blade Profession)
Skill Points
: 1
Name
: Altima Esquecido
Gender
: Female
Age
: Appears 19
Level
: 2
Next Level
: 7/10
Appearance
:
Spoiler:
Background
: A girl. A carefree spirit that roams the land and has finally settled into a makeshift home near the Moonflow. Altima has long since forgotten her own past, and it seems as though she can find no one who can give her any clue whatsoever as to who she used to be. She can only remember as far back as she found herself lying in the middle of the Calm Lands one day.
A couple, a few, or maybe even several or more years ago, Altima awoke to the brilliant light of the sun blaring down on her from above. She had sat up quickly, brushing the grass out of her hair. Of course, she looked around, but couldn't remember where she was or what she had been doing there, but a kind traveler took care of her. She became rather fond of this traveler, but she frequently forgot his name. Every time it happened, he appeared hurt, and it made her feel an emotion that she had also forgotten the name of. Regardless, she continued to travel with him. They visited Djose, Macalania, and even as far north as Bevelle, and they always visited the Calm Lands.
Over time, Altima became better at remembering things, though, by that time, she wished to travel on her own in order to find out who she really was. Her kind friend gave her his best wishes and hoped that they would meet again one day; she knew where to look, after all. Even if she forgot about him, the Calm Lands would always bear that significance; he knew she wouldn't completely forget. So, with a bittersweet departure, Altima began to search for her missing memories.
The poor girl's search took her a number of places, both large cities and small settlements alike. It took her through much wilderness and magnificent areas, of course, most of which she had already seen. Everywhere she went, she asked if anyone knew her, and each time, she was disappointed when she was given an inconclusive answer. It seemed as if absolutely no one could remember her at all. Eventually, she grew weary of her search. So much time had passed by. She settled in a small house constructed near the Moonflow by a reputable builder. She danced on the streets to earn money, and with her strange ball of light that she possessed, she sometimes took some bounty hunting missions. So, she used the money she had saved up for the house and since then, has been living near the Moonflow in peace.
Of course, when the peace became broken, she felt a strange sense of determination overcome her. It was almost as if she had to restore the tranquility that she so desperately desired.
Personality
: Altima is extremely carefree and playful. From her strange situation, her actions around other people are questionable, but she is always nice...just a little too nice sometimes. Nice to the point of being annoying, in other words. When she's not kidding around, she speaks often of "the Void" and being "forgotten" which often creeps some people out. However, in battle, it's a good way to psyche out the enemies. What most people don't realize though, is that she is being completely serious when she speaks of these things.
Profession
: Forgotten One -
The one who claims this profession wanders aimlessly through a void in which nobody remembers her or acknowledges her existence causing her to fall into the grasp of insanity.
Weapon
: Dim Light -
A small sphere of dim light that barely illuminates anything.
(INT damage)(Range: 3 cells)
Armor
: Royal Dress -
A beautiful dress of regality designed for displaying one's status, not for defending one in battle.
Accessory
: Ruby Choker (INT+1)
A-Ability
: Nothing But A Memory:
+Lost:
Casts the enemy into a realm of darkness, left alone to forever to wander the expanse of eternity when in reality, it has never left the battlefield. 110% Int Dmg. Range: One enemy. Disables target. 12 MP.
+Scatter:
Ravages the enemy's mind causing memories of how to execute special moves to disappear and be lost in chaos. 120% Int Dmg. Range: 3 cells. Addles target. 8 MP.
R-Ability
: None.
S-Ability
: What Was Once Lost- Restores HP and MP to full and returns stats to their original values. Can only be used once per battle. The user is Addled.
Overdrive
: Shattered Into Oblivion (Neutral) -
Raises a solemn hand and shatters the foe's very existence into nothingness, even going as far as to wipe the memories of its life from the minds of every person or conscious thing that had come into contact with it. Deals 200% Piercing Int damage to one enemy up to 5 cells away.
Stats:
HP
: 20
MP
: 25
Atk
: 3 (+0 from Dim Light)
Def
: 3 (+0 from Royal Dress)
Int
: 5 (+1 from Dim Light)(+1 from Ruby Choker)
Spr
: 3 (+1 from Royal Dress)
Movement
: 2 cells (+1 from Forgotten job)
Skill Points
: 1
Last edited by Masquerade on Wed Mar 03, 2010 7:57 pm; edited 7 times in total
_________________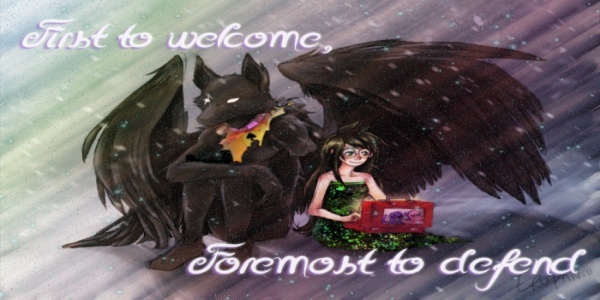 *Thanks to Mayari for the wonderful avatar/signature combo
WhippedCreame wrote:oh god yes eat my spaghetti confetti
Eternal Dreamer





Posts

: 16376


Join date

: 2009-10-28


Age

: 25


Location

: Home or work. Or some post-apocalyptic dream.



Name:
Jade Raines
Gender:
Female
Age:
16
Level:
2
Experience:
7/10
Appearance:
Spoiler:
----------------------
Background:
Born into the Al Bhed Race has given Jade much trouble throughout life. Her people were hated by Yevon, and the scorn continued into her generation. But living her life as a nomad would not trouble her. In fact she grew from the experience, and knows much about Spira even though she doesn't seem like an intelligent person. The experience was great, but it cost her many things her ancestors held precious.
She has always been unable to live in a place that felt like home. She was never able to live like the other citizens. The Life she could have known was destroyed, and led her home to be the skies. And as she moved about the world, free spirited and happy, she felt empty. There was that one thing that everyone else got to have that she couldn't.
As she watched her siblings go off on thier own, she felt frozen. It only grew worse as friends left and soon her parents' end tore her. She had become a mere shell of the girl that once was, and her personality was dry. She never thought the feelings of remorse would end until one slim silver lining made itself evident.
The chance to live, the chance to return her people to greatness, the chance to do what she wanted. Her moping and remorse came to an end as she found herself an airship and flew off on her own. The skies, her home, were now the only limits, and it was right. The freedom of it all surrounded her and she came to wonder what her story was.
Now she plans to write her story. A story it shall be.
----------------------
Personality:
Jade is kind-hearted, very spirited and energetic, which sometimes clashes with the more stoic people. Child-like and playful in many ways, Jade tries to maintain a positive outlook and often refrains from being gloomy. Her cheerful outlook changes, however, when she is sad or upset and despite her outwardly happy exterior she seems to carry some insecurities. When it comes to her life, her story, she seems to be unsure. But it won't get in her way, because she will tell her story, she will make her life any way she wants.
----------------------
Profession
: Thief
Weapon:
Flexible Arms
Armor:
Simple Targe
Accessory:
Basic Alchemist Pouch
----------------------
A-Ability:
Thievery
+ Steal-
Steals items from enemies.
(Damage: --/Effect: Take an Item from an Enemy/Range: Adjacent Cell/Mp: 4/Element: --)
+ Pilfer Gil-
Steal gil from an enemy.
(Damage: --/Effect: Take money from an Enemy/Range: Adjacent Cell/Mp: 6/Element: --)
----------------------
R-Ability:
None.
----------------------
S-Ability:
+ *Mix*-
Combine two items for various results.
*Skill* is Currently Equipped
----------------------
Overdrive:
Alchem-Bomb-
Jade takes a couple of Bomb Cores from her Pouch and mixes them together before throwing the resulting bomb at a single enemy.
*
*Hits one enemy Four Cells away for 200% Pierce ATK Damage and Surrounding Cells for 100% Pierce ATK Damage.
----------------------
Stats:Hp
: 30
Mp
: 20 (+5 from Basic Alchemist Pouch)
Atk
: 5 (+1 from Flexible Arms)
Def
: 4 (+1 from Simple Targe)
Int
: 2 (+0 from Flexible Arms)
Spr
: 3 (+1 from Simple Targe)
Move
: 2 (+2 from Thief Profession)
----------------------
Skill Points:
1
------------------------------------------------------------------------------------------
Name:
Maria Florina
Gender:
Female
Age:
19
Level:
2
Experience:
7/10
Appearance:
Spoiler:
----------------------
Background:
Born a special creature one with nature, Maria has lived alone for most of her life. No one knew she even existed, and thus she and people like her have lived for centuries without trouble. This life was perfect for the quiet Maria, who enjoyed the tranquility of the situation.
She has never been disturbed, as people generally stuck away from forests as the Aeons and Summoners lost their powers. It gave Maria her chance to get away from life, an escape into her own world. A world where there was never any Sin, a world that seemed to be a Utopia. However the tranquility would disappear with the return of Sin.
----------------------
Personality:
Maria is a quiet young Sprite who enjoys peace. She has a very distinct opinion on almost any subject and knows much about Sin. It comes from her people's inability to age past the year they learn to control their element. She is never outspoken, but isn't afraid to speak like some. People believe she is always thinking about something.
----------------------
Profession
: Flower Sprite
Weapon:
Faded Rose (Damage Int Based)
Armor:
Leaf Cloak
Accessory:
Holly Wreath
----------------------
A-Ability:
Natura
+ Rose Whirl-
A Whirl of Rose Petals that turn into Fire.
(Damage: 120% INT/Effect: Burn 50%/Range: 2 Cells/Mp: 8/Element: Fire)
+ Honey-
A Drop of pure Honey that acts as a medicine.
(Heal: 60% INT/Effect: --/Range: 2 Cells/Mp: 5/Element: --)
----------------------
R-Ability:
None.
----------------------
S-Ability:
+ *Photosynthesis*-
Maria regains 20% Hp each turn.
*Skill* is Currently Equipped
----------------------
Overdrive:
Twilight Rain (Neutral)
----------------------
Stats:Hp
: 20
Mp
: 25 (+5 from Holly Wreath)
Atk
: 1
Def
: 3 (+1 from Leaf Cloak)
Int
: 5 (+1 from Faded Rose)
Spr
: 3 (+1 from Leaf Cloak)
Move
: 2 (+1 from Forest Sprite Job)
----------------------
Skill Points:
1
_________________
Prince of Dreams





Posts

: 9517


Join date

: 2009-11-29


Age

: 22


Location

: I stand at a crossroads and stare at a question.




---
Permissions in this forum:
You
cannot
reply to topics in this forum