Okay, I understand that this is rather stupid, but I feel it's kind of important.

I hate that I can't sleep. Or actually that I can't sleep when I know I need to/have something to do the next morning. If something big is happening tomorrow, then I can't get a bit of shut eye. If I know I need to get to sleep, my body refuses to let me enter dream land. Even if I stay up for hours on end and try every method to get to sleep, I can't for those reasons above.

Now before anyone offers any suggestions, I know for a fact that I am not an Insomniac. As every other possible situation excluding the events above allow me to sleep. I am in perfect health (according to my last doctor's appointment in July and that this has been happening way before then.) and do not require medical attention. I have tried every way to get to sleep I know how, counting sheep, focusing on my breathing, pills, cardio, everything and anything that could possibly be in normal function for one to get to sleep.

So why can't I sleep? Why am I refused one of the most vital functions a Human requires for life? Why does it only happen when there is something important or exciting happening? Just why?
_________________
Prince of Dreams





Posts

: 9517


Join date

: 2009-11-29


Age

: 22


Location

: I stand at a crossroads and stare at a question.



You kinda just answered your own question. When we're excited about events in the such, our body produces chemicals that cause one to literally get pumped up about the event. Of course, this action is premature because the event isn't happening until later on, but because your mind is aware of this, it wants to make sure the body is ready for it...when in reality, it needs to sleep first and THEN start makin' those chemicals. Call it a flaw in human functioning. We have many of them. Also note that I'm not too sure of the specifics of reactions in the body in accordance to exciting events; I'm just speculating but I think I pretty much hit the nail on the head.
_________________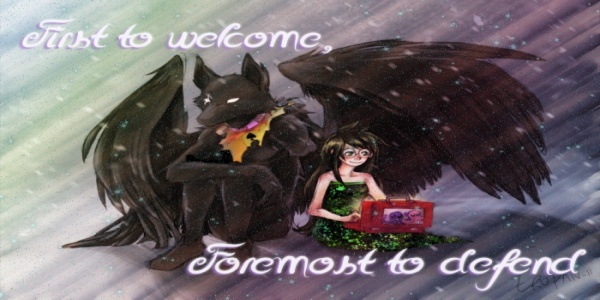 *Thanks to Mayari for the wonderful avatar/signature combo
WhippedCreame wrote:oh god yes eat my spaghetti confetti
Eternal Dreamer





Posts

: 16376


Join date

: 2009-10-28


Age

: 26


Location

: Home or work. Or some post-apocalyptic dream.



yea, i heard if you dont sleep for ten days you die.
but other than that,
as you get older u will sleep... i guarantee it,
ask masq and/or I about college life, sounds great, is fun, but you will get exhausted
Void Sleeper





Posts

: 418


Join date

: 2010-04-14


Age

: 26


Location

: <------you are here





Similar topics
---
Permissions in this forum:
You
cannot
reply to topics in this forum