First, I would like to confirm that I have been given permission to set this thread up. The title was my own design, though.

So MysticKnight/Zero-Machine came back, and does not seem intent on leaving us good-hearted members alone with his/her snappy comments and rude behavior. It has gotten to the point where I, myself, have exploded on him/her, but there still has not been a change.

That being said, the community now has to make a decision. Either MysticKnight/Zero-Machine is expelled from the forums to restore peace, or we could give a second chance, even though we already gave more than 5 of those.

I will set up a "quiet" voting area at the top of the thread, as a usual poll, in order to preserve anonymity of the members. Feel free to put down your own two cents after voting, if you so desire.

In order for the expulsion to happen, most or all of the active community must vote for that cause.

Remember that no bashing, flaming, or harassing members is allowed!
Totes-Mcgoats





Posts

: 16374


Join date

: 2009-11-01


Age

: 26


Location

: Naletia



7/7 people vote I should be ban'd xP

EDIT: Damn even I voted I should be. rofl
Daydreamer





Posts

: 149


Join date

: 2011-03-20


Age

: 26



The numbers show that most everyone wants the member in question banned, and some private requests have reached me. Taking this into consideration, I have decided to ban the member in question on this, the 16th day of April of the year 2011, and she will not be admitted back into this forum regardless. Thank you.
_________________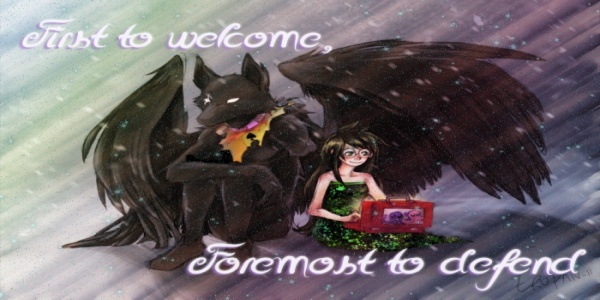 *Thanks to Mayari for the wonderful avatar/signature combo
WhippedCreame wrote:oh god yes eat my spaghetti confetti
Eternal Dreamer





Posts

: 16376


Join date

: 2009-10-28


Age

: 26


Location

: Home or work. Or some post-apocalyptic dream.





Similar topics
---
Permissions in this forum:
You
cannot
reply to topics in this forum