This is where all the character profiles for the role play, True Words, shall go. You'll also be able to find important notes on the world, notable people encountered, monsters encountered (there's someone who pays good Zala for this), along with items, weapons, armor, and accessories just lying around. If you find a map, I'll be sure to add it. :p

Consumables:

None.

Weapons/Armor/Accessories:

None.

Key Items:

None.

Current Zala: 0



_________________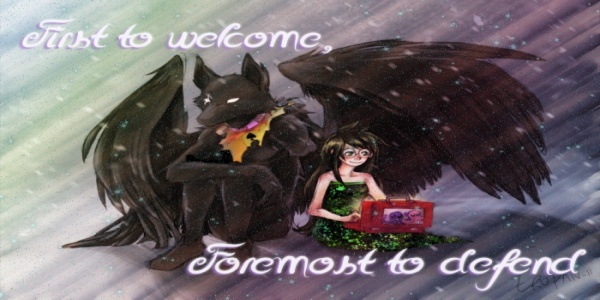 *Thanks to Mayari for the wonderful avatar/signature combo
WhippedCreame wrote:oh god yes eat my spaghetti confetti
Eternal Dreamer





Posts

: 16376


Join date

: 2009-10-28


Age

: 26


Location

: Home or work. Or some post-apocalyptic dream.



~World Info~

None.

~NPC Bios~

Name: Christie Meakley
Gender: Female
Age: 36
Residence: Salem, Oregon
Notes: Has a doctorate in psychiatric care. One of the head supervisors at the Salem Premise Facility. Has worked for The Premise since the organization first started. Very trustworthy and understanding. Can be a bit stern at times, but it comes about from her high expectations of her staff. She has a great dislike for hot weather. Enjoys chocolate chip cookie dough milkshakes. Is more acquainted with the guy who committed Hesway than she wants to be. Very stressed.

Name: Stan Waterford
Gender: Male
Age: 27
Residence: Salem, Oregon
Notes: Lab technician at the Salem Premise Facility. Performs psychological analyses of the products such as arts and crafts of the patients to gain insight into how they're thinking at the time in an attempt to aid in the hastening of the elimination of their mental illness as a whole. Takes his work very seriously. Don't joke around with him in the asylum.

Name: Jonathan Hesway
Gender: Male
Age: 30
Residence: Salem Premise Facility
Notes: Famous author. Wrote 3 bestselling fantasy novels. Has a powerful fan base. Committed to the Salem Premise Facility by a mysterious stranger recently. Was found in a forest covered in blank pages. Now all he does is mutter things to himself incoherently.

Name: Mysterious Stranger
Gender: Male
Age: ?
Residence: ?
Notes: Found Hesway in the forest and had him committed to the Salem Premise Facility. Vanished afterwards, though the police are constantly searching for him. Appears before Christie Meakley from time to time.

~Monster Notes~

None.
Last edited by Masquerade on Sun Dec 04, 2011 7:28 pm; edited 3 times in total
_________________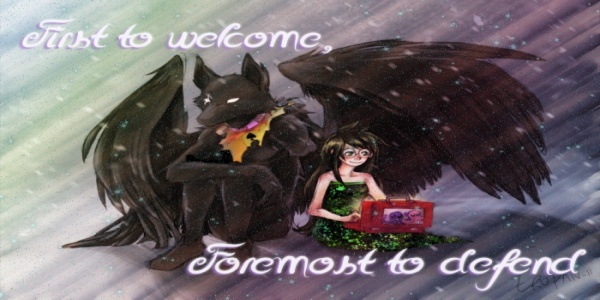 *Thanks to Mayari for the wonderful avatar/signature combo
WhippedCreame wrote:oh god yes eat my spaghetti confetti
Eternal Dreamer





Posts

: 16376


Join date

: 2009-10-28


Age

: 26


Location

: Home or work. Or some post-apocalyptic dream.



Name: Bryan Mosher
Gender: Male
Age: 23

Appearance: Bryan is rather tall and very fit from all the running that he does. His hair is a dusty brown in color, short in the back and just a tad bit longer in the front and on the sides. His eyes are of an olive green hue. He constantly smiles and has "pretty teeth" as told to him by one of the patients. His skin is tanned from many days of running in the hot sun. He rather likes the professional attire he's made to wear for work: the white dress shirt, slacks, and then of course, the white lab coat whose front pocket is graced with the presence of a couple of fancy pens.
Personality: Bryan is a very sociable fellow that gets along with pretty much everyone as long as the other person makes an effort to be respectful and friendly. In this way, he's able to deal with the more docile patients with expert ease, though he still possesses enough patience and self-control to deal with others that make his job a whole lot more difficult. If someone of sound mind and body makes an effort to be a douchebag whenever possible, Bryan will go off. It's the only time he truly gets angry. At other times, he's very happy and optimistic. He loves his job and relishes in the changes that The Premise is making to the world making him proud to be a part of it.

Bryan is a mild germophobe. Working at the hospital got him deeply into staying sanitary and it was engraved into his brain. He hates getting dirty along with outside activities like rough sports and camping. He hates the beach and the ocean. He loves going for a long run. He loves hot showers. He loves chocolate and sweets, but he has to be in the mood for it. He loves hanging otu with friends. And he absolutely adores reading. He's a huge Jonathan Hesway fan, and enjoys other fantasy novels as well.

Reason for Joining The Premise: Bryan didn't actually start working at a Premise facility until the organization started to get famous for its progress. Seeing that true good was coming of their efforts, Bryan decided to lend a hand. He had high hopes for the organization and was pleased to see it prosper.
Biography: Born and raised in Oregon, Bryan lived in a small town right on the coast for most of his life before moving to Salem when he was 14 years old. The boy had always been fascinated with the human mind and how it worked. His mother was an artist and his father was a professional sociologist performing wide varieties of field research. He let Bryan come along sometimes so he could get a taste of what it was like. He was able to make his own observations and draw his own conclusions. It was fun for him. By the time he graduated high school, he knew he was going to study sociology in college. So, for four years Bryan studied. He graduated with two degrees: one in sociology and one in psychology. It was around that time that The Premise started. He worked with the same research group that his dad did before eventually transferring to the Salem Premise Facility which was in need of professionals that could help get the mentally ill being taken care of there back on the right track.
True Word: Marishte

Word Form - I

Weapon: Undefined.
Armor: Undefined.
Accessory: Undefined.

Battle Role: Undefined.
Word Blessing: Undefined.
Skills:

Undefined.

Word Limit: None.


_________________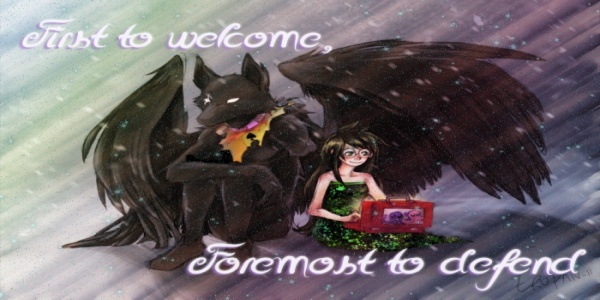 *Thanks to Mayari for the wonderful avatar/signature combo
WhippedCreame wrote:oh god yes eat my spaghetti confetti
Eternal Dreamer





Posts

: 16376


Join date

: 2009-10-28


Age

: 26


Location

: Home or work. Or some post-apocalyptic dream.



Name: Kimberly "Kim" Morgan
Gender: Female.
Age: 22

Appearance: Though short in stature, Kim is by no means a weak person, mentally or physically. Kim's muscles are hidden beneath the traditional work attire, slacks and the white dress shirt. These muscles are necessary for handling outbreaks of violence in the asylum she works. Kim's long brown hair is tied back into a ponytail that hangs behind her, and her hazel eyes are always open wide and observing carefully.
Personality: Kim is a gentle, neutral creature. She is neither commending nor disapproving of actions by co-workers or her patients. Kim is in control of her emotions and almost never loses that precious control of ticks and pains. While she gets along with the quiet-type as easily as the outgoing-type, Kim is unable to get into deeper relationships with either type, as her understanding and view of the world is very broad and accepting. Becoming passionate about work is not something Kim is able to do very well, though she does like the job she was given.

Though in control of her emotions, there are a few things that can make Kim uncomfortable or even angry at times. Poor hygiene is one example of making her uncomfortable. She dislikes smoke and the city air, much preferring to live in an open area with flavorful air like the beach or the mountains. Kim does not like television or the radio, taking reading as a hobby instead. Kim does not have a favorite of anything, as was hinted to before, but there are a few things she likes to see every once in awhile, like an aquarium or a zoo, these things amuse her, for they remind her of herself and her inability to go back home.
Reason for Joining The Premise: Kim didn't necessarily want to join The Premise. Her parents nearly forced her into doing it, but eventually Kim began to enjoy her job. Even so, Kim was only a recent addition to the team, so she does not know as much as the older employees. Still, Kim enjoys her job, and that's what counts, right?
Biography: Before the asylum, Kim worked as a full-time student at university near her hometown of Letchworth, New York. That is, until her parents suddenly decided to move out of town and take Kim and her newly-obtained psychology degree with them. Trained in mental therapy, Kim began sending out her resume to different places around the area, and just so happened to be accepted to the Salem Premise Facility, which was much too far away from her new home in Virginia for her to commute. But Kim wanted out of her parent's custody, so she went anyway, planning to get some sort of residence, if needed, when she got there.

True Word: Asala

Word Form - I

Weapon:
Armor:
Accessory:

Battle Role:
Word Blessing:
Skills:

Word Limit: None.
Totes-Mcgoats





Posts

: 16374


Join date

: 2009-11-01


Age

: 26


Location

: Naletia



Name: Adelina Maria Gabriella de la Rosa Gutierrez
Gender: Female.
Age: 32
------------------
Appearance: With an air of compassion and a natural empathy for those around her; Adelina stands comfortably at 5'8''. Warm, inviting, passionate eyes the color of melted chocolate and straight, raven colored hair stand out amongst her surprisingly pale figure. Slender yet somewhat curvy, she takes on a motherly type look; this comes from not only her personality, but her profession as well. As a natural caretaker, her touch is gentle and soft, almost featherlike in a way.

Personality: Loving and motherly are usually the first two words to come to mind when one thinks of Adelina. She follows both traits exceedingly well, despite her not having family or a loved one of her own, and speaks with only the best intentions at heart. Her temper is something of a mystery, as it is extremely hard to anger her; Only one person (Her father) has ever made her mad, and even then it was almost as if she was holding back her anger; Rather she was saying things honestly, in a nice way.

Adelina, not surprisingly given her job and attitude, gets along with most everyone. She's not out to make enemies, nor does she give anyone a reason to dislike her. And even if she does, it is hard to not like her, or at least respect her. If there is someone who she personally doesn't like, she will not remove herself from them, but rather tolerate them. She will not speak harshly or show hostility towards them in any way, but likely won't speak to them often.

Like anyone, Adelina has several things she likes or dislikes. Personally feeling abandoned in her past has led her to dislike being alone. She feels the need to show extra care for those that need her or are a part of her life, even if they don't need it. She tends to try and solve things peacefully and won't fight until it is absolutely obvious that there is no other option.

Reason for Joining The Premise: Having lost the passion she had for her dreams as a child, Adelina decided in her early teens to shift gears. Giving up dancing and music for medicine, she began to study to become a surgeon. However, she soon drifted off that preselected path and found that nursing and caretaking was better suited for herself. When the movement came about, she was already fairly stable in the medical field (Having joined the force roughly a year prior). Unlike many of the other doctors and nurses who didn't follow the guidelines given to them, Adelina had an easy time adapting to and following the instructions given to her.

Biography: Having lost her mother at the age of three, it was just Adelina and her father, Ricardo. Life was a modest living, with not much to say other than that they were in the lower end of middle class. There wasn't much different for Adelina for most of her young life, she had a very monotone life leading up to her twelfth birthday. For while Adelina was rather plain jane, her father was constantly changing; between jobs most of the time, he finally was done with having responsibility for two lives by that point. He walked out on Adelina, leaving her with her aunt on her mother's side, only to try and take her back many times afterwards.

But Adelina wouldn't have it, for at that young age, she grew a deep seated dislike for her father. No morals, no compassion, no priorities, big dreams with no promises... no care for the well being of the ones he should have been loving... all of those things fueled her. She didn't want to be like him. Up until that point, she had been a dancer and pianist, but when she went to live with her aunt that changed.

Instead she began to focus on medicine and on her personality, shaping the woman she is today.
------------------
True Word: Vajhralta

Word Form - I

Weapon: Currently Unavailable.
Armor: Currently Unavailable.
Accessory: Currently Unavailable.

Battle Role: Currently Unavailable.
Word Blessing: Currently Unavailable.
Skills:

+ Currently Unavailable.

+ Currently Unavailable.

+ *Locked*

Word Limit: None.
Last edited by Terra on Tue Nov 29, 2011 3:20 pm; edited 1 time in total
_________________
Prince of Dreams





Posts

: 9517


Join date

: 2009-11-29


Age

: 22


Location

: I stand at a crossroads and stare at a question.



Name:
Gwendolyn Forester
Gender:
Female
Age:
29
Appearance:
Spoiler:
Personality:
Gwendolyn is a very calm and mono-tonal person that looks at everything with a very objective and critical view. Like a lot of people working long term in the medical-science department, she is extremely patient and has a very high work ethic. She also expects efficiency and results from both herself and everyone around her. She has little care for any of her peers' feelings and emotions, because she thinks such things would only get in the way and hinder progress. However, she pays very close attention to her patients'. This is mostly because of her fascination with the human mind. Her biggest dislike are of decorations and ornaments, because she finds them to be pointless and serving no practical purpose. She also doesn't like to go outside, as she prefers to rather stay in her office sorting through her own notes.
Reason for Joining The Premise:
Gwendolyn's own fascination with the way the human mind works has lead to her joining this facility to further her own research. It was a way she could spend her life dealing with something she was interested in.
Biography:
Gwendolyn had a very dull childhood, she went to a private school and spent most of her time being anti-social and surrounding herself with textbooks instead of actual friends. Even though Gwendolyn never actually understood half of what her textbooks said, due to them being much too advanced for a child. She simply just read through them like any other child would with picture books. And her favorite type of textbook to read were science-related, due to the fact that there were many pretty pictures of graphs and diagrams among those pages. Through reading all of these books Gwendolyn became very knowledgeable. She graduated from university, eventually getting a job as a scientist working with viruses and vaccines. However, Gwendolyn's research facility was shut down and she was forced to find a different job, which ended up being a therapist. This new job sparked Gwendolyn's great interest in the mind, and she quit the therapist job when she had heard of The Premise, and joined shortly after. Her critical eye, as well as her ability to calmly assess any situation, even one that would normally induce panic, proved to be invaluable at times to the asylum.
True Word:
Sojhil
Word Form - IWeapon:
N/A
Armor:
N/A
Accessory:
N/A
Battle Role:
N/A
Word Blessing:
N/A
Skills:
+Skill One: N/A
+Skill Two: N/A
+Skill Three: Locked.
Word Limit:
None.
Last edited by YandereKuoriChan on Mon Jan 16, 2012 8:55 pm; edited 1 time in total
Masochistic Kitty Kat Maid





Posts

: 8939


Join date

: 2009-10-30


Age

: 23


Location

: I dunno 3:



Name:
Iltan
Gender:
Male
Age:
26
Appearance:
Spoiler:
Personality:
He is fairly laidback, at ease with his environment and unflappable. Despite his amiable attitude however, Iltan seems to be a loner, preferring time alone over being in a crowd. Perhaps this is because of his unusual appearance, but he believes he is just a solitary kind of person. Given this, he believes that everyone should be free to do as they wish, as long as it harms no one. While not aggressive, he won't stand for any injustice of this kind. All in all, you could say he is a hero type, but lacks the motivation for anything larger than himself.
There are few things that truly bother Iltan other than not having food, and someone trying to mess with his feathers. He once knocked a man unconscious for trying to pull one. He loves eating hot foods, sweet things most of all, and practicing with his staff and spends much of his time meditating.
Profession:
Though he touts himself as a magician, Iltan has little magical power and relies on his ability to swing his staff at things. Poor guy.
Biography:
Though his true parents remain unknown to him at this point, Iltan grew up with the sages and druids of the small village Altrabora. One in particular, Majra, took him in when he was found in the forest just outside the village. As he grew Iltan was rebellious, often sneaking off to explore the trees and ignore the young girls (and boys) fascinated by his white wing. Over time though, he learned to calm himself and find solace in the relative quiet of the forest, and accept his lack of biological parents. He finds himself now employed by the few hunters in the area, uninterested in their squabbles over 'glory' and focusing on being able to eat and do as he pleases.
True Word:
Permil
Word Form - IWeapon:
Wispy Staff
Armor:
Patterned Robes
Accessory:
Embroidered Patch
[Equipment NO EFFECT as of yet.]
Battle Role:
**LOCKED**
Word Blessing:
**LOCKED**
Skills:
**LOCKED**
+
+
+
Word Limit:
**LOCKED**

_________________
"We must no more ask whether the soul and body are one than ask whether the wax
       and the figure impressed on it are one."
Right Hand of Destruction





Posts

: 5479


Join date

: 2009-10-29


Age

: 26




---
Permissions in this forum:
You
cannot
reply to topics in this forum