"I woke up in a strange field...presumably far from my home.  Nearby the field was a large crater--the place where 'it' all began..and was supposed to have ended.

Ciphron Zero.

The settlement was small, a collection of several huts built at the bottom of the crater.  We didn't...we didn't know the effects of the conflict would change us so much but our powers were undeniable.  We were strong like monsters, and for good reason because much about this world...

...had changed.

I miss my home.  

It would be easy to give up this life.  With only a small handful of us left, we're doomed to die out completely.

But I will continue living.  What secrets does this now vacant world hold in its depths?  Yes...I'll focus on that for now..."

* * *

CALLING TO ARMS ABLE-BODIED FIGHTERS TO VENTURE FORTH INTO THE UNKNOWN!

MAYOR KARN ENACTS THE EXPLORATION AND LAND RECLAMATION PROJECT!!

Have YOU got what it takes to fend off the dangers of the wilds in order to build our small settlement into a thriving city like those that existed in our recent past?  Do YOU have what it takes to work towards making this world revert back to what it once was?  Then we need YOU to sign yourself up for the Exploration and Land Reclamation Project!  You will be expected to go out into the wilds, gather resources, locate survivors, investigate and secure landmarks, and reclaim buildings that have been lost to nature or destruction or in many cases, a combination of the two.  There will be a great many reward in store for you, brave soul!  So come forth and show us your courage and mettle!

*Report to Mayor Karn's hut for details and registration.
*Safety cannot be guaranteed and neither Mayor Karn nor the Ciphron Council can be expected to take liability for any injuries or death that occurs on your missions.
*Supply packs will be formed and given to you for exploration.

* * *

I'm not giving any information on this.  Just putting this here to tickle your peckers.  And your curiosity.  But mostly your peckers.
Last edited by Masquerade on Tue May 13, 2014 1:05 am; edited 1 time in total
_________________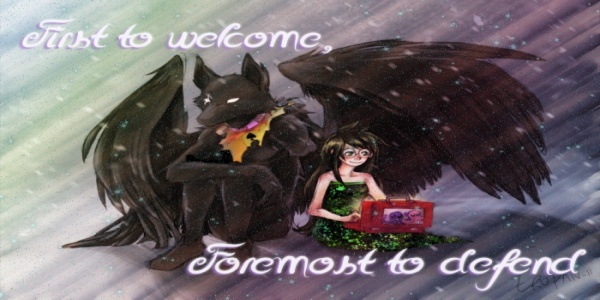 *Thanks to Mayari for the wonderful avatar/signature combo
WhippedCreame wrote:oh god yes eat my spaghetti confetti
Eternal Dreamer





Posts

: 16376


Join date

: 2009-10-28


Age

: 26


Location

: Home or work. Or some post-apocalyptic dream.



Ooh Pops! You always know how to tickle my fancy~
_________________
Prince of Dreams





Posts

: 9517


Join date

: 2009-11-29


Age

: 22


Location

: I stand at a crossroads and stare at a question.



If by peckers you mean penises, then yes you have tickled mine. Seven out of eight of them, in fact.
Totes-Mcgoats





Posts

: 16374


Join date

: 2009-11-01


Age

: 26


Location

: Naletia



If your peckers are tickled, then listen up!

* * *

You are a survivor. About 2 years ago, a large conflict erupted in the world in which you find yourself. The noxious gases and chemicals have wiped out your memory of this world and what it once was. You still remember who you are, and most of your past. You find it hard to recall events that are location-central, like if you took a vacation to this amazing place, chances are you won't remember where you went, but the feeling of enjoyment is still there. You are a stranger in your own world. You could have lived anywhere on the world, but you and the other very few handful of survivors all find yourselves near a large crater next to an open meadow blossoming with wildflowers. No one knows why, but a small settlement was established, and now a gathering of wooden huts rests at the bottom of the crater, and the village became known as Ciphron Zero. A mayor was elected to guide the remaining populace, and the Ciphron Council composed of three men came into existence to help the mayor with work keeping the village thriving despite the now dangerous environment.

Along with your missing memories, the chemicals used in the conflict have granted you astounding powers the likes of which should not be held by humans. And yet you have them. In order to prevent the bodies of the survivors from being overwhelmed, a technical genius by the name of Fenwick Caustier created a device called a Limiter that suppressed the effects of the chemicals within. As the dulled down powers were practiced and trained, the effects of the Limiter would reduce allowing more abilities to be gained along with greater power in general making the body stronger. This gradual gain over time would prevent the body from deteriorating and if there were any negative side effects of the chemicals, they would also be suppressed ensuring the body's survival. And at a time like this when the populace faces extinction, survival is key.

Things you need to know about Ciphron Zero:

-There is one shop owned by a man named Sial. He literally sells junk. Don't expect much.
-You are literally one of the very few people left on the planet as far as you're aware and as such, the population of the village is slim.
-It will be YOUR job to expand the village; it honestly has zero resources as it stands and people are finding it difficult to survive. Resources surrounding the immediate vicinity have almost been used up. Self-sustain farms and livestock are kept but at this rate, there won't be enough food for everyone.

Villagers:

-Mayor Sean Karn
-The Ciphron Council
---Thomas Tribult
---Hunter Sharpe
---Jefferson Candlelight
-Sial Shopowner
-Fenwick Caustier
-Carralee Rose
-Elise Shattered-crown
-James Farmer

As you can see, you don't exactly have a lot of people to converse with. But then again, you never know how long these people are going to live. If you want to ensure their survival along with your own, you will answer Mayor Karn's call to arms and explore the surrounding world--the world that was lost to everyone!

So, are you ready? Or perhaps you'd rather lose yourself and this world? The decision is yours...

...and yours...

...alone.

One has already answered the call. There is room for 2 others. State your interest now, or forever hold your peace.
_________________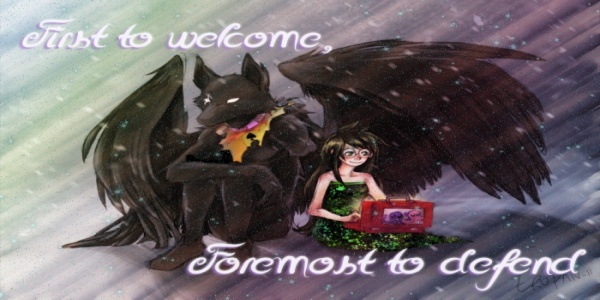 *Thanks to Mayari for the wonderful avatar/signature combo
WhippedCreame wrote:oh god yes eat my spaghetti confetti
Eternal Dreamer





Posts

: 16376


Join date

: 2009-10-28


Age

: 26


Location

: Home or work. Or some post-apocalyptic dream.



*stamps sign-up sheet with a penis-stamp*

Got this specially delivered. Fuck you. I want in.
Totes-Mcgoats





Posts

: 16374


Join date

: 2009-11-01


Age

: 26


Location

: Naletia



Hmm. Sure, an exploration RP sounds fun. I'll play if you want me.
Full Eight Hours





Posts

: 650


Join date

: 2013-05-31


Age

: 23


Location

: Texas



Excellent.  The accepted participants are as follows:

---Zeri
---Gist
---Cerani

Brave souls, allow me to explain the new mechanics you will encounter on this journey.

* * *

~ T H E ~ L I M I T E R~

The Limiter is a device used to suppress the supernatural powers granted by the chemicals used in whatever warfare went down two years ago.  Without it, a person's body would be overwhelmed by the power and destroyed.  As the powers were trained, the Limiter's suppression powers would weaken allowing more power and abilities to be gained until a person completely mastered their power and their body was ready to withstand it.

As it stands, there are several ways to power your Limiter.  The first is the most straightforward--earning combat experience from defeating foes utilizing your powers.  This is nothing different than what you're used to.  The second method, however, is completely new, and is known as Resource Points.  These are gained by gathering resources such as food, water, and other supplies that can be put to use like glass vials, bottles, medicine, etc.  Depending on the value, you'll get a certain amount of Resource Points which go to your Limiter.  The third method is called Discovery Points which are the easiest ones to earn.  They are earned upon simply visiting areas that are important landmarks.  Because they are so easy to get, the amounts received are pretty small compared to the others, so don't think you're going to get to level up just by going to a bunch of different areas.

The other two methods are by getting Reclamation Points and Expansion Points.  Reclamation Points are earned upon taking back a landmark or place of interest from the elements so that it can be used by the survivors.  Expansion Points comes from primarily things that help Ciphron Zero become a better village.  Your goal is to get it into a thriving post-apocalyptic city, and beyond that, you can start up other settlements and gain Expansion Points from them as well.

Because of all the methods of "experience" put towards you leveling up, expect it to take more to level than in other role plays.  Your Level field will remain the same, but your Next Level will be replaced with Limiter and will be set to 0/50 for your first level.

When you level up, you will NOT gain both Stat Points AND a Skill Point; it will be either or.  The decision will be easy, however, as not all of your skill slots are available from the start.  You start with 1 skill and 3 skill slots.  Every 5 levels, you gain one skill slot and your last skill is obtained at lv 35 leaving you with a max of 10 normal skills.  At Job Promotion, you will be allotted a special skill with stronger parameters for a lower cost in LP (see later) and a partial cost in DD.  These will be shifted to a new A-Ability.  As such, you will have two A-Abilities: one for normal skills and one for special skills.  So when you level up, you may get 3 Stat Points to distribute as you will OR one Skill Point to use.  At certain points in your leveling, the food meter will also be increased based on the party level as a whole, but that will be described later.

Any question regarding the Limiter and level up can be asked to me directly via Skype.

* * *

~ R E C L A M A T I O N~

I just want to touch upon reclamation real quick.  It's a short topic but it's one that needs to be addressed regardless.  This is essentially your dungeon crawling.  You will be sent out and will inevitably discover abandoned caves, buildings, etc.  Upon making the discovery, you can explore, and there will typically be plenty of monsters about along with a boss that needs to be defeated.  Once the boss is defeated, the place is reclaimed and monsters will no longer show up there.  So think twice before clearing the dungeon because past monsters that have vanished won't be able to be fought until later on.  That's all that needs to be said.

* * *

~ E X P A N S I O N~

This is key to increasing what you can get out of your base of operations, Ciphron Zero.  The larger it gets, the more overall renewable resources are available to you making your explorations easier.  In order to expand, speak to Mayor Karn.  He will present to you the options for different projects and improvements, and based upon your completed missions and collected resources, you'll obtain a percentage for each project.  Only projects with the 100% marking can be accomplished, and they will take a bit of time to complete depending on the complexity of the project so don't expect instantaneous results every time.

* * *

~ F O O D ~ M E T E R ~

You will, for once, be required to eat on your journey and it will be measured.  If you let your food meter reach zero, you'll be slapped with the Starvation status reducing your stats and battle capabilities.  If it gets too far into the negative, you will die.  You do not want to run out of food and water, and the meter will be separated for each.  The water meter will run out faster because of the necessity for it.  You can go without food for a while, but it is advised that you don't.  It is possible for buffs to be awarded in battle for a staying well-nourished, so keep that in mind.

Food and water can be obtained from Ciphron Zero or from out in the field, but keep in mind that donating food to Ciphron Zero and its denizens will increase your Resource Points.  So you must balance staying healthy and getting stronger.  Note that water can be drank on the spot at the source, but it's more convenient to carry it with you in capped bottles, waterskins, lidded buckets, etc.  Also beware of tainted water sources.  Iodine tincture will be your best friend.  I advise carrying some around with you always.

* * *

~ H A Z A R D S~

Aside from the vicious things you are surely going to run into on your adventure, you are going to be entering abandoned buildings that are like condemned.  These structures are not stable and the whole thing could collapse on you.  Expect there to be many unpredictable things occurring in AND outside of battle.  Things that hurt you outside of battle will normally have a negative impact on you in the next battle, so beware.

* * *

A few other things to note.  We will be using DD (Death Drive) and MP is going to be replaced with LP or Limit Power which is the innate power source provided to you by your Limiter.  I believe those are the only changes.  Remember only one skill allowed to start.

That said, I am now accepting profiles!
_________________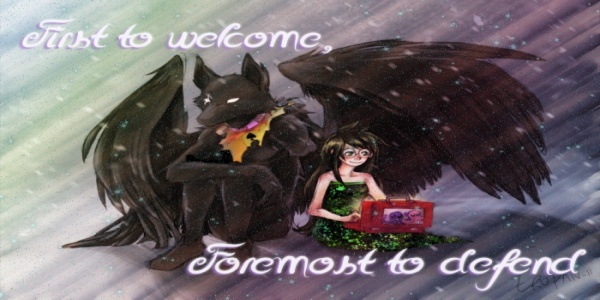 *Thanks to Mayari for the wonderful avatar/signature combo
WhippedCreame wrote:oh god yes eat my spaghetti confetti
Eternal Dreamer





Posts

: 16376


Join date

: 2009-10-28


Age

: 26


Location

: Home or work. Or some post-apocalyptic dream.




---
Permissions in this forum:
You
cannot
reply to topics in this forum