In my Advanced Placement Literature and Composition class, each student must choose a poem every week out of a packet handed to us and write a response to it. Some of my best writing has been brought out by this project, and I wish for you all to get a little bit of insight into my mind through this portal I have opened. I've already done a lot of them, so I'll post a new one every once in a while. In my posts, I'll give a link to the poem so you can read it and then my response. Let's start with this one:

http://www.poemhunter.com/poem/the-secret-2/

A strange feeling overwhelmed me as I completed the poem. The flow seemed nearly incoherent in a way. It leaves one wondering what the author's purpose is. If I am not mistaken, this poem is about a person who has written a line of poetry somewhere and some girls happened to find this. However, they would not tell the creator of the line what secret they possessed even though it was the line of poetry that was created by the person of whom the secret could not be divulged to. This certainly is a poem that must be reread over and over again, for a new insight appears with each reading.

After reading it a third time, the poem transmogrified into a complex net of sentiments—one in which the reader is instantly captured in. This net is built of irony, as were many of the other poems from this project. I find it ironic that the author of the line of poetry had discovered the secret of life and expressed it within that line and others found it, but refused to tell her, and I only assume that the narrator is female, what they had found. She seems to hold a peaceful envy towards them for finding something she could not find, though she knew it all along. And the secret that seemed so important, and in reality could shed so much light upon many lives, was forgotten in such a short matter of time. Perhaps this symbolizes how fleeting the ideas of people are, for they must move quickly on to the next best thing before life is so carelessly stolen away from them. Even still, the narrator is graced with a sort of happiness for the two female discoverers of the secret of life. She was happy that she could open new pathways in their lives with such a simple line of poetry, despite how quickly it fled the memories of others.

In essence, the experiences in our lives express the secret of life, but they are only mere fragments—single lines of poetry, perhaps. Through these many experiences, we gather the pieces, and fit them together to form a puzzle of the most beautiful scenery of all. And though it may take a lifetime to assemble it, with pieces getting lost along the way through the portals that open in our minds that lead to oblivion, they always remain a part of us. Of course, the most important thing of all that leads to the completion of our puzzles is knowing that the puzzles are there and the determination to complete them—to gain even more knowledge and experience more in our lives so that one day, we may smile upon our puzzles—our legacy. Whether we be rotting in the ground, or graced with the treasure of a magnificent afterlife, the victory and pride of our lives will remain with us for all time—our secret.

Also, your opinions are welcome, whether they be about the poem or the response~~ If it means good discussion, then POST~!! X3
_________________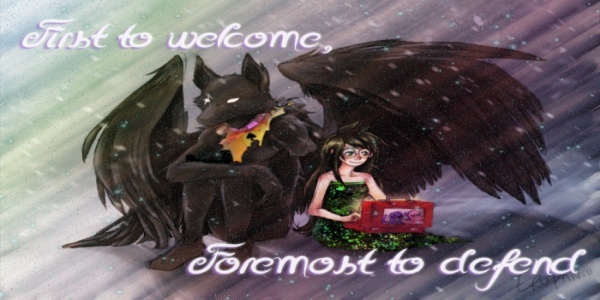 *Thanks to Mayari for the wonderful avatar/signature combo
WhippedCreame wrote:oh god yes eat my spaghetti confetti
Eternal Dreamer





Posts

: 16371


Join date

: 2009-10-28


Age

: 25


Location

: Home or work. Or some post-apocalyptic dream.



No replies? Fine. I'll just add another one~~~

http://www.netpoets.com/classic/poems/057013.htm

Well, I loved the poem because it reminds me of my own poetry, and apparently, people enjoy when something reminds them of themselves. Regardless, after reading the poem, the most important thing for me to do was to look up the definition of "mutability." The poem made a lot more sense after I realized what it meant. Thus, the point of the poem became much clearer: The only thing that can endure the test of time is the very change that occurs over it. Nothing stays the same because things are always changing. We hold tight to our ideals only to have them warped into something else through life experiences and encounters with new people.

Overall, the poem also expresses the idea that we only last as long as memory does. Forgetting is something mentioned several times throughout the poem. In the first stanza, Shelley personifies the clouds as humans endeavoring to make an impact, to show off their beauty and sentiments, but they are merely forgotten as time goes on. Does a celebrity truly live forever in the memories of people? They only endure for a time that is proportional to their impact on society. If everyone forgets, which is inevitable, then the idea achieves true death and fades away into oblivion.

The second stanza speaks of myriad tunes that differ with each pluck of a string or drawing of the bow. Nothing is the same as the last. This is similar to writing something fantastic, erasing it, and then not being able to write the exact same thing again which ends up in the ravaging of the mind trying to recover that one perfection that was so great and now eludes conceptual grasp. Doing things repeatedly with the exact same precision as the last effort is impossible. The result can always be a fraction closer to the ideal, and that must be one of the things Shelley wished to convey.

So, our lives go in the direction that we wish them to, but what we consider to be our daily routine is nonexistent in actuality. If "Man's yesterday may ne'er be like his morrow," then what we did yesterday has nothing in common with what we do today, and what we do today will have nothing to do with our tomorrow. Thus, time changes everything and the only thing that can survive its horrid onslaught on the ideas that shape our lives, whether those changes are terrifying or benevolent, are those very changes. The only reason that they can endure the strongest force of the universe remains that they continue to occur everyday, and are therefore never forgotten.
_________________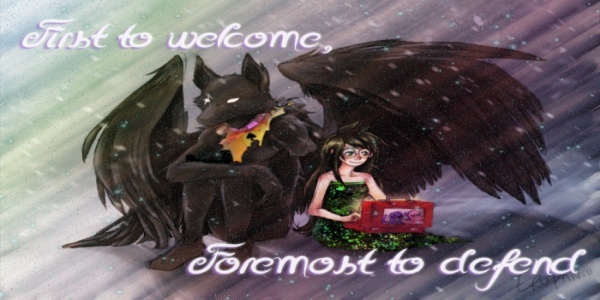 *Thanks to Mayari for the wonderful avatar/signature combo
WhippedCreame wrote:oh god yes eat my spaghetti confetti
Eternal Dreamer





Posts

: 16371


Join date

: 2009-10-28


Age

: 25


Location

: Home or work. Or some post-apocalyptic dream.




Similar topics
---
Permissions in this forum:
You
cannot
reply to topics in this forum